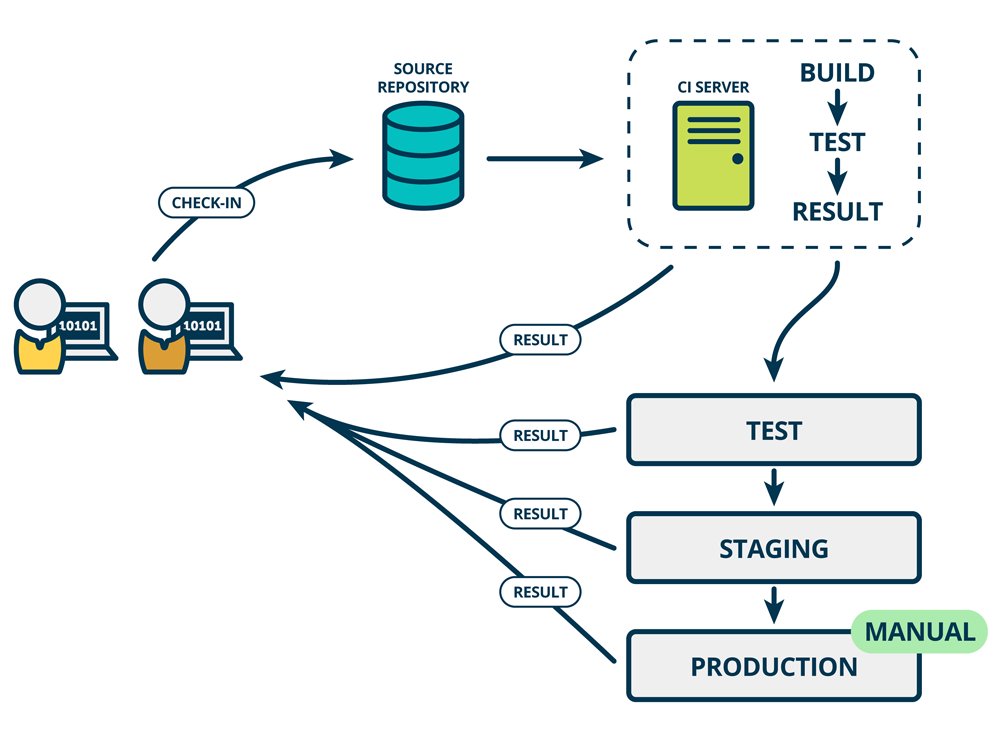 Shippable has added key features to its new Continuous Deployment platform, which can be used by software organizations that are looking to further streamline the process of shipping their software.
According to Shippable, the workflow required to get applications from source code into production can be complicated. Shippable's new platform aims to solve this complication by defragmenting and streamlining the process of shipping applications. This way, software organizations can accelerate innovation.
The platform integrates with technologies like Apache Mesos DC/OS, Amazon EC2 Container Service, Docker, Google Kubernetes, Joyent Triton, and Microsoft Azure Container Service. Other key features include application release automation, declarative pipeline language that abstracts non-standardized vendor APIs into a common configuration, multi-cloud deployments, and an easy flow of shipping software from code to production.
Continuous Delivery capabilities for Automic's Informatica PowerCenter
Automic Software has enhanced its Release Automation product with a new action pack for Informatica PowerCenter, so customers can automate data integration processing into their application production deployment pipelines.
The new capabilities will help organizations that are moving towards a digital transformation, as well as for organizations that need to make sure data is available at each stage of the development life cycle.
"Even though data is front and center of any and all applications, too often it is overlooked when it comes to the development and test stages of the application life cycle," said Chris Boorman, CMO of Automic Software. "In fact, data preparation for testing is frequently the weak spot of deployments."
Key features of the new Automic Action Pack include out-of-the-box integration point to Informatica, with the ability to create and execute Informatica interactions as a part of the application release automation model. There are new built-in Automic actions that increase agility of development. Also, the new Automic Action Pack for Informatica PowerCenter ensures any activity is available for monitoring.
KDevelop 5.0 released
KDevelop, an integrated environment focusing on support for C++, PHP, Python and JavaScript/QML, has announced the availability of KDevelop 5.0.
Major changes for version 5.0 include making sure KDevelop remains maintainable and easy to extend. Highlights include improved C/C++ language support, as well as polishing for PHP, Python and QML/JavaScript, according to KDevelop.
KDevelop also moved away from its custom C++ analysis engine, so now C and C++ code analysis is performed by Clang. Diagnostics are accurate and reliable in this release, and there is now a C parsing mode, which enables the analysis engine to correctly parse C code, according to the company.
NuTonomy self-driving taxis beats Uber's to the road
The first self-driving taxis from MIT spinoff NuTonomy have begun picking up passengers in Singapore, which means NuTonomy has beaten Uber to test the first autonomous taxi vehicles.
Only six vehicles, modified Renault Zoes and Mitsubishi i-MiEVs, will be offering rides from predetermined pickup and drop-off points within a 2.5 square mile radius, according to a report in The Verge.
On the other hand, Uber's taxis will be assigned to passengers at random, but NuTonomy asked local residents to apply to its self-driving taxi tests before they can request a car. Rides are free in both cases. The Verge wrote that an engineer is behind the wheel, ready to take over if something goes wrong, and a researcher is in the back taking notes.
Singapore is currently an ideal place for testing these cars, since the government is supportive of the technology and the country has good weather, good infrastructure and safe drivers, wrote The Verge.