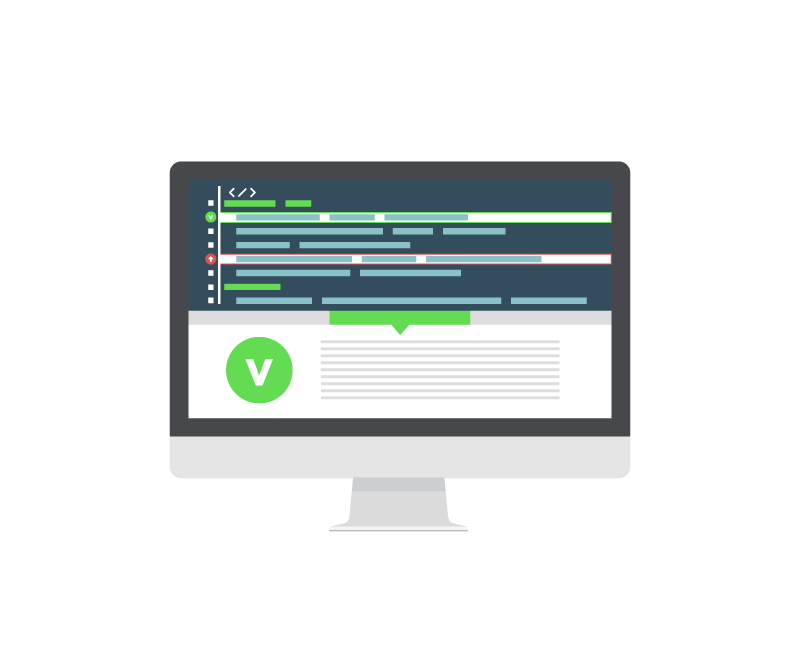 Veracode wants to help developers spot security defects in seconds, which led it to announce the availability of Greenlight, a product that lets developers easily scan their code while they work.
Greenlight is an embedded security solution that lets developers identify and fix security vulnerabilities, and to rescan the code to make sure it has been remediated. Developers will also be able to test early and often in development, and to continue to use their IDEs.
"In working with our customers, it has become clear that application security testing must adapt to the Continuous Development cycle created by DevOps and CI/CD environments," said Janet Worthington, product manager at Veracode. "By enabling developers to test early and often in the development life cycle and integrating into the existing development tool chains, Greenlight supports developers to achieve their goals while simultaneously enabling organizations to adopt DevSecOps, making secure code one more dimension of quality code."
Developers can learn more about Greenlight here.
Lucidworks announces Fusion 3
Software teams can now build enterprise search apps faster with Lucidworks' release of Fusion 3, the company's updated application development platform, which aims to accelerate a search application's time-to-value.
Fusion 3 allows organizations to access user interface and query simulation capabilities, and teams can use the updated solution to build enterprise-level search applications, according to the company. Fusion users can expect features like the Query Workbench and a preview of its data transformation process. The new features also allow teams to run simulations with sample data sets to experiment with different data sources. Other features include the streamlined setup, which lets developers go from a data set to working with search-ready apps in a minute.
"Fusion is at the core of our business as an enterprise solutions provider," explained CEO Will Hayes. "CTOs are facing high expectations to deliver a Google-like experience to users and an Amazon-like experience to customers, but often IT isn't as search-savvy as they need to be."
Google to bring tools to Raspberry Pi
Google is planning to develop tools for the Raspberry Pi community this year. According to the Raspberry Pi Foundation, its maker community could greatly benefit from Google's artificial intelligence and machine learning technology.
In order to make it possible, Google is asking the community to take a survey in order to get an idea of what makers need and want.
In addition to AI and machine learning, Google could also provide tools for wearables, robotics, home automation, navigation, bots and predictive analytics.
VersionOne's Winter 2017 release
VersionOne wants to help organizations scale agile software delivery with its latest release. The Winter 2017 release features new Slack integration, road-map revision history, timesheet submission and approval, more visibility, and improvements to its analytics dashboard.
"Our Winter Release continues our focus on helping enterprise software organizations accelerate software delivery," said VersionOne CEO and cofounder Robert Holler. "Our agile and DevOps solutions provide one platform for all teams that makes planning, developing, and delivering software easier."
In addition, the company announced new metrics for its Continuum for DevOps solution and pipeline testing, as well as delivery phase automation for its Connect for Enterprise Integration solution.