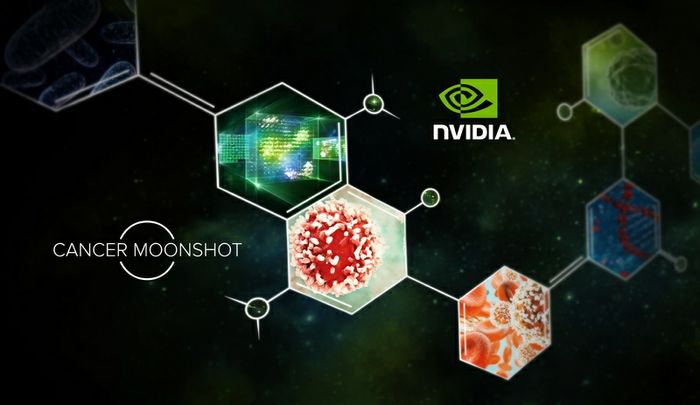 Artificial intelligence will soon be used to help treat cancer. NVIDIA has announced a new collaboration with the National Cancer Institute, the U.S. Department of Energy and a number of other national laboratories on developing AI software for cancer research.
The new collaboration is part of the president's Cancer Moonshot initiative, which aims to provide new cancer prevention, diagnosis and treatment solutions. The collaborators will focus on developing an AI framework called CANDLE, or Cancer Distributed Learning Environment. CANDLE will bring deep learning to cancer research through supervised learning, semi-supervised learning and unsupervised learning, according to Abdul Al Halabi, business development manager for healthcare at NVIDIA.
(Related: Microsoft teams up with OpenAI on artificial intelligence)
Supervised learning will help researchers understand how patients respond to drugs; semi-supervised learning will help come up with treatment strategies; and unsupervised learning will help accelerate the understanding of RAS/RAP pathways, Al Halabi explained.
"AI will be essential to achieve the objectives of the Cancer Moonshot," said Rick Stevens, associate laboratory director for computing, environment and life sciences at Argonne National Laboratory. "New computing architectures have accelerated the training of neural networks by 50x in just three years, and we expect more dramatic gains ahead."
According to Al Halabi, by using deep learning, the researchers will be able to generate new information as well as better utilize existing information. In addition, it will help researchers sift through massive amounts of data and uncover subtle patterns and relationships. That information will help researchers determine the best treatment for a particular person.
The artificial intelligence framework will also be used to discover new variables and experiments in order for researchers to learn more about how the body hosts and propagates cancer.
"Today cancer surveillance relies on manual analysis of clinical reports to extract important biomarkers of cancer progression and outcomes," said Georgia Tourassi, director of the Health Data Sciences Institute at Oak Ridge National Laboratory. "By applying high-performance computing and AI on scalable solutions like NVIDIA's DGX-1, we can automate and more readily extract important clinical information, greatly improving our population cancer health understanding."