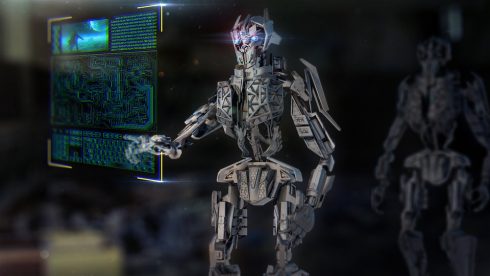 The rise of artificial intelligence is providing business with new ways to work. One trend is moving towards robotic process automation (RPA), a business process automation solution used to cut costs, reduce errors, and speed up processes, according to Gartner.
To take these capabilities even further, testing and performance solution provider Eggplant has announced Eggplant RPA, an intelligent RPA tool that leverages the company's Digital Automation Intelligence (DAI) solution.
"Although the Robotic Process Automation industry is fairly new, Eggplant has a long heritage in automating the un-automatable. Our customers have naturally used Eggplant for all kinds of automation including RPA and so it is was listening to our customers and looking at their use cases, that lead us to create Eggplant RPA. When faced with the prospect of RPA, many organizations believe that it is too technical and that a lot of developers need to be involved. However, with the powerful modeling and fusion automation of Eggplant RPA, we are proving this is simply not the case," said Antony Edwards, CTO of Eggplant.
Eggplant created DAI for test automation. DAI is designed to automate manual developer processes and intelligently understand and act on screen images and text. With this technology inside the Eggplant RPA solution, companies can automatically convert and migrate files, provide onboarding and offboarding of new employees to companies, provide a modeling interface for non-technical users, and enable attended or unattended RPA and automation for multiple systems. Industries currently using Eggplant RPA include federal organizations for database migration and audit trails, hospitals for security patches, and marketing automation, according to the company.
"Eggplant RPA can work with Eggplant Real Customer Experience Insights (CXI) to record and analyze the usage patterns of real users in production and feed this into the Eggplant Modeler as a robotic process. In addition, Eggplant RPA can be used to provide an API for a legacy application that has no native API. To achieve this, a REST API can be customized that then triggers Eggplant automation actions through an application's user interface," the company wrote in its announcement.
Other features include end-to-end automation, a universal fusion engine, data-driven automation, and automated discovery.