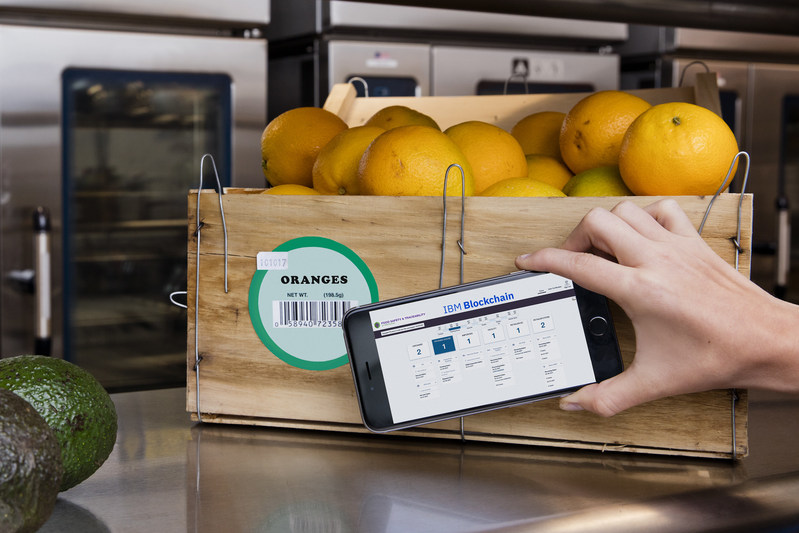 Leading companies in the food supply chain are coming together for a major blockchain collaboration with IBM so they can strengthen consumers' confidence in the global food system.
The consortium includes Dole, Driscoll's, Golden State Foods, Kroger, McCormick and Company, McLane Company, Nestlé, Tyson Foods, Unilever and Walmart. These companies will work with IBM and blockchain technology to address some of the challenges impacting food safety, like cross-contamination, the spread of food borne illnesses, and unnecessary food waste.
Along with this collaboration, IBM is introducing the first fully integrated enterprise blockchain platform, along with consulting services, so organizations can quickly develop, operate, govern, and secure these networks. The IBM Blockchain Platform is available via the IBM Cloud.
VMware Workstation and VMware Fusion
VMware is celebrating its 10th anniversary of delivering enterprise-grade Windows virtualization on Mac, so the company announced new advanced capabilities in VMware Fusion 10 Pro, which is designed for technical professionals that want to build, test, and demonstrate Mac, Windows and Linux applications on a Mac. VMware also announced the latest versions of the VMware Workstation solutions for IT professionals and developers.
New features in VMware Fusion include improved graphics, support for REST APIs, integration with VMware PhotonOS, and support for Microsoft's new Virtualization Based Security features.
The updated Workstation solutions include Workstation 14, which enables multiple operating systems to run as virtual machines on on a single Windows or Linux PC. VMware Workstation 14 Player is a streamlined offering of Workstation 14. VMware Workstation 14 gives IT professionals and developers enhanced security and support, a new network latency simulator, and additional tools for designing, testing and operating data centers and networks.
More information can be found here.
Databricks secures $140 million
Databricks secured $140 million in a Series D funding round led by Andreessen Horowitz. New Enterprise Associates and Battery Ventures also participated, according to the company.
The new funding brings Databricks' total capital raised to $247 million, and the funding will be used to accelerate Databricks' investment in making artificial intelligence achievable for enterprise organizations with its Unified Analytics Platform.
"AI has enormous promise but also a 1% problem. Less than 10 companies in the world are achieving the full potential of AI and the rest are really struggling. Databricks' mission is to simplify AI and bring it to the other 99% of enterprise organizations," said Ali Ghodsi, cofounder and CEO of Databricks. "This funding will enable us to expand our offering and bring it to many more markets, enabling more businesses to reap the benefits of Big Data and AI."
Report: STEM interpreted too literally by students
Randstad's recent study on STEM perceptions finds next generation workers are interested in STEM careers, they just don't realize that real-life experiences are in fact STEM jobs. According to the research, misperceptions of STEM already have a negative impact, so it may be time to redefine or rebrand STEM.
Randstad surveyed kids aged 11 to 17 to determine interest in STEM studies. The company found that 64 percent of today's students rate creating video games for a living as "very fun." And, 86 percent say it would be somewhat fun to make websites for a career. Website designer and video animator are more tangible and practical examples of STEM careers, instead of promoting the same jobs like computer engineer, according to the research.
Overall, the study found that students interpret STEM too literally, there is a lack of confidence in STEM-related skills among young women, and that practical uses of STEM skills are difficult for students to see.