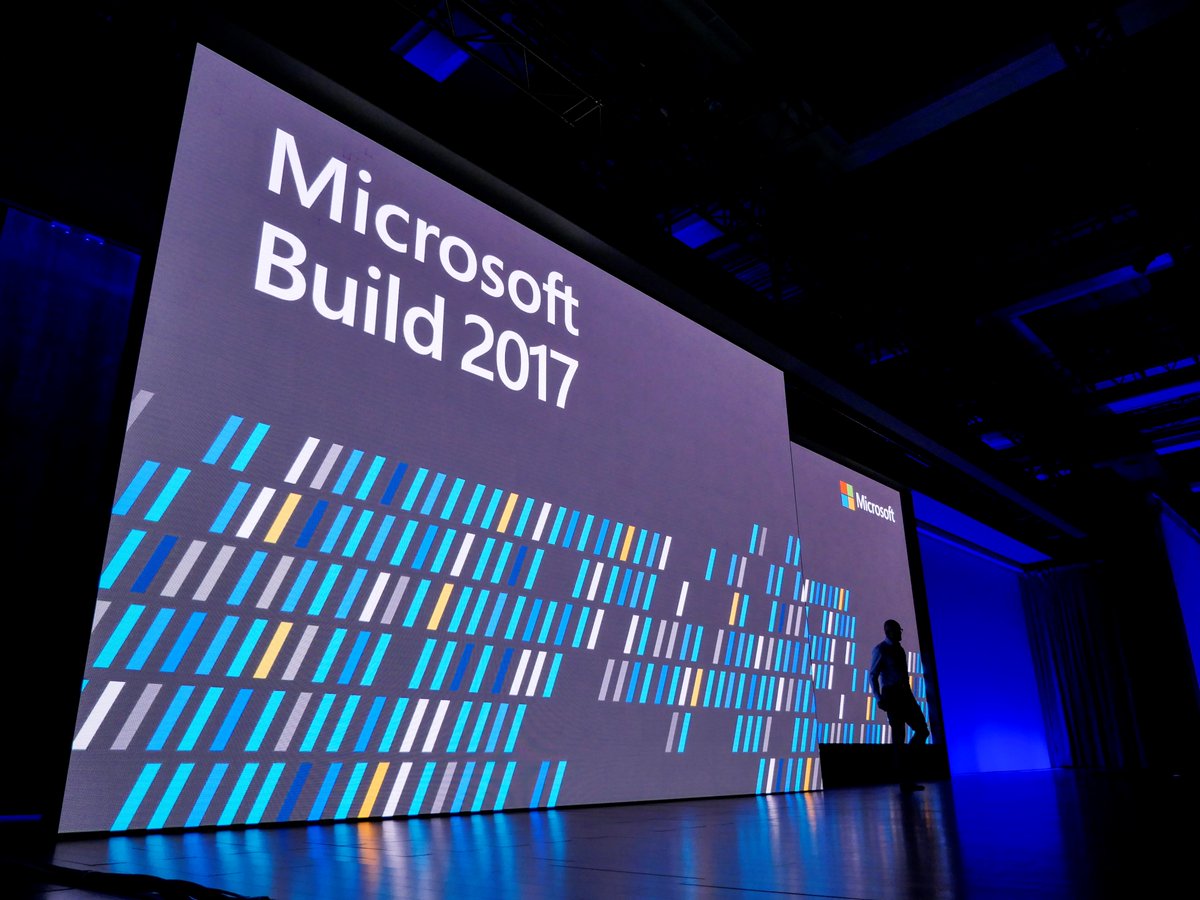 The opportunity for developers to have broad, deep impact on all parts of society and all parts of the economy have never been greater.
That's the view of Microsoft CEO Satya Nadella, who kicked of the company's Build conference in Seattle this morning with a keynote outlining the company's vision for the future of computing.
"In 1992, the total amount of Internet traffic was 100 gigabytes per day. Today, per second, we have 17.5 million times that. An autonomous car will generate 100 gigabytes  per second. And, by 2020, there will be 25 billion intelligent devices," he said.
Nadella believes how the future of computing evolves "comes down to the design principles and choices we make. I believe we can make practical design choices that help enshrine our timeless values. The first one is that we empower people with technology. Let's amplify their ingenuity. Let's use technology to bring more empowerment to more people. . . . as the world becomes more technology driven, building trust in technology is critical. It's us taking accountability in the experiences we create."
"When we say we want to empower every person, every organization on the planet, to achieve more, it especially speaks to empowering every developer," he continued. "That mission is what has been driving us in this mobile first, cloud first world."
With all this data being generated, and using it to gain efficiencies and better outcomes, machine learning and artificial intelligence will come to play a much larger role in applications and devices, Nadella said.
"AI is everywhere, [with] the ability to reason over large amounts of data, create intelligence and distribute it," Nadella said. "Moving from a mobile-first, cloud-first world to a new world that is going to be made up of an intelligent cloud and an intelligent edge."
Nadella noted that among the fundamental characteristics of this new application pattern is that the user experience is getting distributed across devices. During the keynote, a scenario was shown in which someone checks in with Cortana at home to see what her day looks like, then carries over to her car, where she is given driving routes to her meeting to avoid traffic. When it appears the person will be late for the meeting, Cortana inquires if a message should be sent to others in the meeting notifying them that the person will be late, and even connects her to the meeting from the car.
"That multi device experience is what needs platform capability. You need new abstractions, not just for a single piece of hardware, but for all your devices," Nadella said.
The second big change, he noted, is artificial intelligence. "This platform shift is all about the data. When you have that [huge amount] of data being generated at the edge, data has gravity. Computational power will move to it. That means the AI you're going to create is by definition distributed. You'll have to have a new set of abstractions that spans both the edge and the cloud."
"The intelligent edge," he said "is changing everything we do."