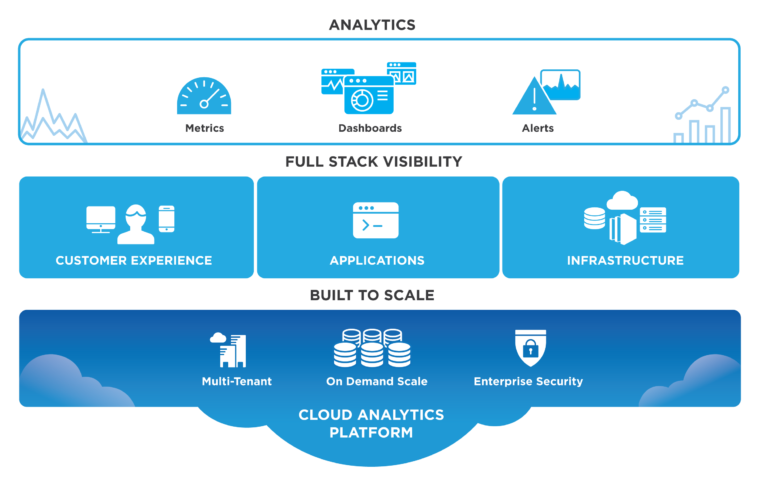 New Relic is giving users new ways to gain insights and enhance their digital initiatives. The company announced the New Relic Digital Intelligence Platform, New Relic Infrastructure, and a preview of Project Seymour at its annual user conference FutureStack this week.
"From digital experiences to scalable IT operations; from mobile to bare metal; and from clicks to code, our goal is to ensure that our customers have the visibility they need to succeed," wrote Lew Cirne, founder and CEO of New Relic, in a blog post.
The New Relic Digital Intelligence Platform is built to be cloud native, people-centric, and analytics-focused, according to him. It provides full-stack visibility, actionable and real-time insights, and the ability to scale. In addition, it is designed with teams in mind, giving them the ability to act together to address issues and build customer experiences.
(Related: Redis adds Spark-based machine learning)
The beta version of New Relic Infrastructure is now generally available. It features real-time health metrics, live state-event feeds, customizable capabilities, tag-driven alerting and dashboarding, and the ability to search for vulnerable packages and resources. The solution also features new monitoring tools for Amazon Web Services, allowing teams to monitor their EC2 instances.
"New Relic provides a leading offering for monitoring the cloud, which is critical for modern operations teams that need to understand the performance of their digital businesses," said Dave McCann, vice president for AWS Marketplace and Catalog Services at Amazon Web Services. "Our customers want easy-to-use SaaS solutions like New Relic Infrastructure, now available for purchase on AWS Marketplace, with unified billing through their existing AWS account."
Finally, Project Seymour is the company's new artificial intelligence solution. It uses advanced AI and machine learning capabilities to improve digital initiatives. It can enable businesses to discover trends and issues, diagnose problems, allow teams to collaborate, learn about what individual users care about, and protect against possible vulnerabilities. The project is still in development, but is available in early beta.
"Our customers have increasingly complex systems and often struggle to understand all of the facets of what's going on in their customer experience, in their applications, and in their infrastructure," said Cirne in a statement. "Seymour is another manifestation of New Relic's continued obsession to make it easy for our customers to understand everything going on in their digital business.
"New Relic has a unique opportunity to leverage the power of AI because our cloud-based platform already analyzes billions of metrics for our customers every day. We simply do not believe you can get the same benefits from on-premise solutions because you wouldn't have enough data to uncover the same meaningful insights."