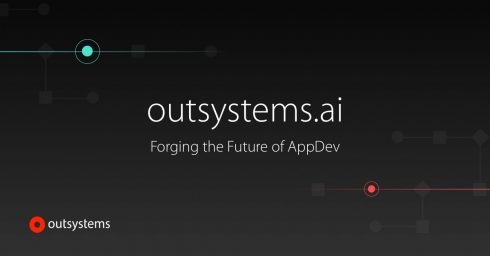 Low-code provider OutSystems is launching a new program to advance the company's mission of bringing the power of AI to software development.
Outsystems.ai will build on the company's previous Project Turing initiative, named for the father of computer science and artificial intelligence, Alan Turing. Project Turing established an AI Center of Excellence in Lisbon, committed 20 percent of OutSystems' R&D budget to AI and machine learning, and "developed partnerships with industry experts, tech leaders, and universities to drive original research and innovation."
"Eight months ago, we announced our bold vision for Project Turing," said Paulo Rosado, CEO of OutSystems. "Today's launch of outsystems.ai moves the needle even further toward reducing the complexity of development and changing enterprise software with exciting new and ongoing research into AI-assisted development."
Outsystems.ai will be led by Antonio Alegria, an expert in computer engineering and machine learning. Alegria stated that this initiative demonstrates OutSystems' commitment to exploring new technologies that improve the software development process.
"We look forward to building on Project Turing, which aims to continue the evolution of intuitive development started by the Turing programming language," Alegria said. "Humans speaking the language of computers has brought technology a long way, but as machines continue to change and their ubiquity in our daily lives increases, we need to evolve bi-directional communication in a way that is more natural for everyone."
The outsystems.ai team already has a few academic initiatives underway, including a partnership with Dr. Ruben Martins of Carnegie Mellon University, who is exploring program synthesis, which is the idea that computers can write programs on their own. Other research projects include collaborations with IST and Técnico Lisboa.
The company has also announced an Early Access Program for outsystems.ai's new AI co-pilot, which will allow for faster and more intuitive development. EAP participants will get access to early research that will speed up application development by 25 percent, OutSystems explained.
According to OutSystems, feedback from EAP participants will help improve the accuracy of outsystems.ai and influence what direction it goes in the future.