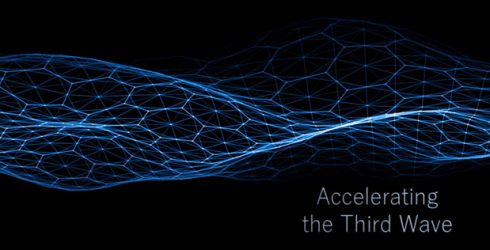 DARPA has announced a $2 billion campaign to develop new AI technologies as part of a program called AI Next. DARPA is currently in the process of pursuing over 20 programs to advance AI beyond second-wave machine learning techniques, in addition to the more than 60 active programs related to applying AI in different capacities. Over the course of the next 12 months, it will issue Broad Agency Announcements for new programs that will advance AI.
"With AI Next, we are making multiple research investments aimed at transforming computers from specialized tools to partners in problem-solving," said Steven Walker, director of DARPA. "Today, machines lack contextual reasoning capabilities, and their training must cover every eventuality, which is not only costly, but ultimately impossible. We want to explore how machines can acquire human-like communication and reasoning capabilities, with the ability to recognize new situations and environments and adapt to them."
Samsung opens AI research center in New York City
Samsung has announced the creation of a new AI research center in New York City. The New York AI Center will be led by Daniel D. Lee, the executive vice president of Samsung Research, with collaboration from H. Sebastian Seung, executive vice president of Samsung Research.
Samsung plans to employ 1,000 specialists by 2020. The New York AI Center will collaborate with Samsung's six other AI facilities.
"We are excited to open a new Samsung AI center in New York, which will specialize in robotics research," said Lee. "New York is one of the world's great cities, and with this new facility we will be able to leverage the tremendous talent in the area. We also look forward to collaborating with top universities and academic centers in the region."
Bitbar launches AI Testbot
DevOps platform provider Bitbar Technologies has launched AI Testbot, which it says will enable organizations to scale up mobile testing efficiency as well as maximize quality assurance efforts.
AI Testbot explores app UIs on thousands of devices, looks for errors in user flows, and calculates the best way to execute exploratory testing when things change in the app's UI. This will allow teams to test more while reducing the number of scripts that need to be written, according to the company.
Learning technology company Carnegie Learning is launched
CIP Capital has completed an investment with Carnegie Learning and will be merging with New Mountain Learning to create a new learning technology company called Carnegie Learning, Inc. Carnegie Learning will help teachers create a strong culture of collaborative learning in STEM and literacy.
The new company will serve K-12 customers with core and supplemental solutions, including math, English language arts, computer science, and world languages content; practitioner-led learning services, and; an innovative digital learning platform.