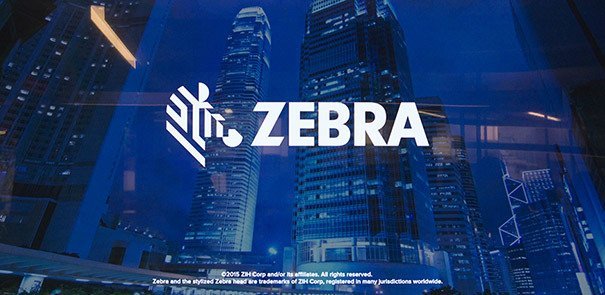 Zebra Technologies is bringing its cross-platform mobile application environment to the open-source community. The company announced iFactr, the platform for OS migration in the enterprise, will be open sourced, and it will allow organizations to transition to modern mobile operating systems more easily.
According to the company, iFactr allows enterprises to invest resources in developing apps once while getting the benefits of multi-OS system compatibility.
"We are currently experiencing the largest operating system (OS) migration in the history of enterprise mobile computing. Open-sourcing the iFactr platform provides our customers more flexibility to support their move to modern mobile OS," said Bill Burns, senior vice president of enterprise visibility and mobility at Zebra.
Bonsai expands TensorFlow with Gears
Bonsai wants to expand TensorFlow support with the new extended functionality of its AI platform. Bonsai announced Gears, a feature requested by Bonsai Early Access customers, which extends Bonsai's value to data scientists so they can manage, deploy, and scale previously developed machine learning models, including TensorFlow, within the Bonsai platform.
"We are seeing accelerating interest from enterprises looking to program AI across a diverse range of industrial systems. Customers want to know that we can support their existing AI models, while extending functionality as needed to address unique and emerging application requirements," said Mark Hammond, co-founder and CEO of Bonsai. "The development of Gears is a direct response to this request and in complete alignment with our vision to provide development teams with the complete toolset required to build intelligence into every hardware and software application."
Customers that use Gears' functionality will benefit from compatibility with TensorFlow, Torch, CNTK, scikit learn, and OpenCV; a single platform to deploy and manage AI models; ease of integration with Python, and more.
Datical announces Deployment Monitoring Console (DMC)
In order to simplify the application release process, Datical is adding a new capability to the Datical DB platform. Datical today announced Datical Deployment Monitoring Console (DMC) to automatically monitor the status of every database deployment across the enterprise.
Datical DMC provides a single point of access to a database's deployment activity. It also gives teams added visibility into the outcomes of all their database deployments, details the scope of changes, and allows all levels of the organization to audit the database.
"One of the primary obstacles to accelerating release velocity is the lack of visibility into database status. Determining what was changed in an environment or the root cause of application deployment errors related to the database is like trying to find a needle in a haystack," said Pete Pickerill, co-founder of Datical. "With Datical Deployment Monitoring Console, customers are able to immediately discover the information they need without spending hours or days investigating or troubleshooting. No other solution can compare to what we're offering in terms of automating and accelerating the database release process."
Coding Dojo aims to increase Amazon Alexa Skills
Coding Dojo announced plans to train at least 1,500 developers in Amazon Alexa. The coding bootcamp organization will host at least 30 Amazon Alexa skills workshops by the end of the year based on curriculum created in collaboration with Amazon.
Amazon Alexa provides a voice service to Amazon Echo and other devices, and the skills will enable developers to control smart home devices.
"Alexa is a powerful service for consumers, and skills are the way it continues to add even more capabilities," said Coding Dojo CEO Michael Choi. "It's impressive how many skills have already been created, and we're honored to work with Amazon to help developers make Alexa as useful as possible."
Volkswagen focuses on deep learning with NVIDIA
Volkswagen today announced a strategic partnership with NVIDIA to expand its deep learning and artificial intelligence solutions.
"Artificial intelligence is the key to the digital future of the Volkswagen Group. We want to develop and deploy high-performance AI systems ourselves. This is why we are expanding our expert knowledge required. Cooperation with NVIDIA will be a major step in this direction," said Martin Hofmann, CIO of Volkswagen.
Volkswagen is not only looking into AI for self-driving car situations. It is also looking at developing new systems for traffic flow and intelligent human-robot systems. In addition, the companies will launch a "Summer of Code" camp to provide students with deep learning skills and how to apply them in a robotics environment.