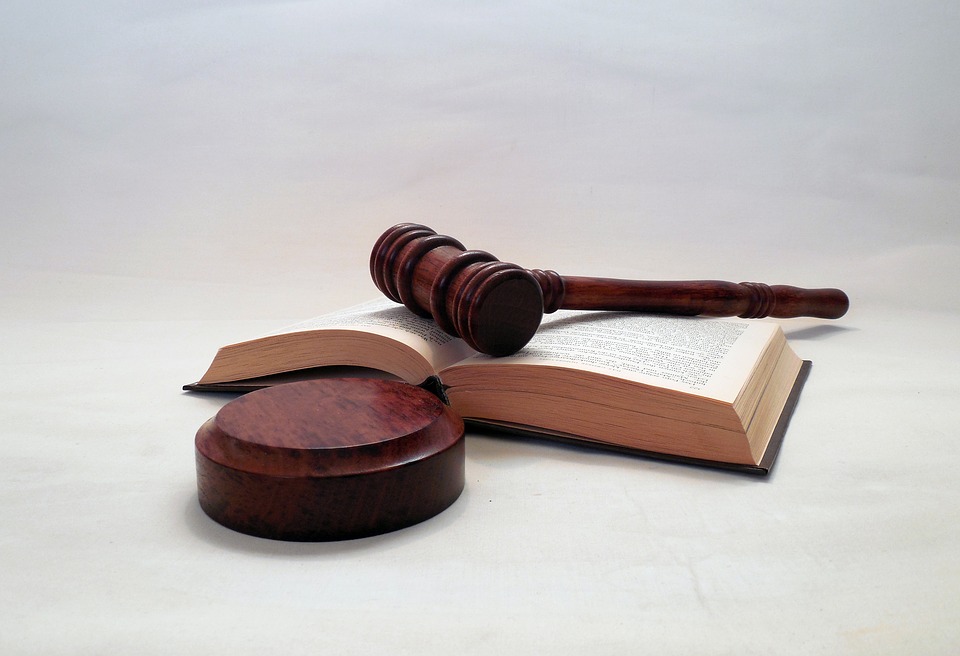 The Justice Department is seeing another lawsuit, this filed by the Electronic Frontier Foundation (EFF). It filed a Freedom of Information lawsuit to determine whether the government has used secret court orders to force technology companies to decrypt their customers' private communications, according to an EFF announcement.
The lawsuit against the DOJ states that it must disclose if the "government has ever sought or obtained an order from the Foreign Intelligence Surveillance Court requiring third parties (like Apple or Google) to provide technical assistance to carry out surveillance," stated the announcement.
Ever since the FBI tried to force Apple to allow entrance into the iPhone of a terrorist in the San Bernardino attacks, the EFF has been concerned that the government might be threatening the security of citizens who use these devices every day.
If the government is forcing companies to break encryption, whether it is done in private or public, it risks the security of millions of people, said EFF senior staff attorney Nate Cardozo.
More information can be found here.
Intel to cut 11% of workforce
In what may be one of the biggest cutbacks for the maker of semiconductors, Intel has made it clear that it will eliminate 12,000 jobs, or 11% of its workforce.
Intel said that it is shifting its focus to areas like chips for datacenter machines and Internet-connected devices, according to Bloomberg Technology. Intel also showed a first-quarter revenue and second-quarter sales forecast that was short of analysts' estimates.
Also, shipments of Intel PCs dropped to the lowest level in a decade in the first three months of 2016, and the job cuts mark "the most radical action yet" for the company reports Bloomberg.
The layoff will be the biggest since it reduced its staff between 2005 and 2009.
Recipients of scholarship for women in IT
Hewlett Packard Enterprise (HPE) has collaborated with Applied Computer Security Associates (ACSA) and the Computing Research Association's Committee on the Status of Women in Computing Research (CRA-W). It was announced that 16 new recipients and eight continuing recipients will be awarded the 2016 Scholarship for Women Studying Information Security (SWSIS).
Funded by HPE, the scholarship program has supported 46 female college students who are looking to join the IT security industry. The scholarship supports women interested in building a career in IT security through funding and hands-on internship opportunities, according to an announcement.
To make sure women are represented in this workforce, HPE committed a US$250,000 four-year grant to the SWSIS scholarship program, which was started in 2014. In 2016, HPE, ACSA and CRA-W are funding 24 scholarship for undergraduates and master's' degree candidates from colleges and universities in the United States.
Google.com might be dangerous
Google's Safe Browsing tool has labeled "google.com" as "partially dangerous." The Safe Browsing tool scans billions of URLs per day looking for unsafe websites, and recently, Google's search engine came up during the search displaying some potentially scary problems, reported the Washington Post.
This doesn't mean that google.com itself is dangerous, but it does suggest that some individuals have used Google services to host something dangerous, which is why the tool is flagging the whole domain as risky, reported the Post.
Other popular sites also came up in the search for being a dangerous site. "Tumblr.com" and even "Github.com" came up in the search. Safe Browsing doesn't monitor in real time, so it's possible that the red flags might already have been fixed.
VersionOne introduces ALM Connect
The agile life-cycle management company VersionOne, announced ALM Connect, which enhances visibility and traceability while also connecting the VersionOne Enterprise Agile Platform to popular application life-cycle management (ALM) systems.
ALM Connect also gives organizations a way to manage ALM integrations from one Web-based interface. As ALM Connect integrates VersionOne with ALM systems, it provides visibility and coordination across development environments. ALM Connect also provides flexibility, with Web-based administration to provide seamless bidirectional or unidirectional integrations. This product can also perform field-level mapping, configure custom rules, and automate conflict resolution.
ALM Connect is also powered by OpsHub, a provider of ALM integration and migration solutions.
"By leveraging OpsHub technology, VersionOne is enabling its customers to easily synchronize their tools in real time across a heterogeneous ALM environment," said Sandeep Jain, President and CEO of OpsHub.
More information about ALM Connect is available here.