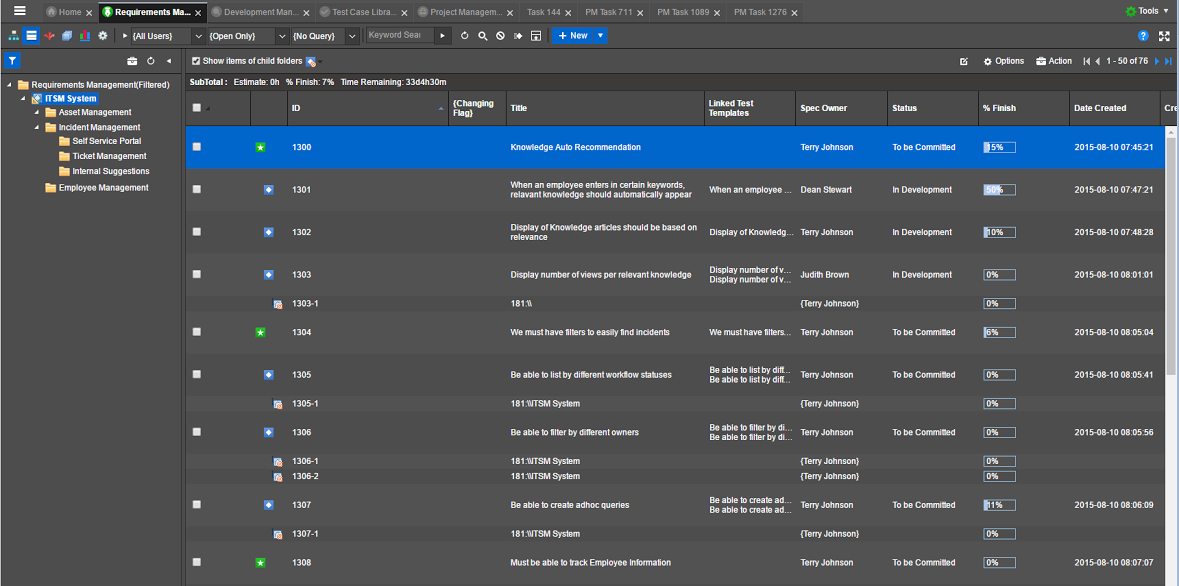 Since the constant change of requirements in a life cycle can be overwhelming for development teams, TechExcel, a provider of application life-cycle management (ALM) solutions, announced the latest version of DevSuite to help teams speed up development life-cycle activities.
DevSuite 10.0 simplifies requirements traceability through the entire life cycle, including development, testing, bug fixes and release. This feature aims to create a better user experience by ensuring that a development team's finished product is free of bugs and has the most current functionality. DevSuite also links requirements, development tasks and test cases, which is another way companies will be able to deliver a bug-free product.
(Related: Doing ALM right means getting everyone involved)
With DevSuite 10.0, teams from QA, development and product management can work together to speed up the delivery of a company's products. The integrated platform also includes monitoring solutions and solutions for controlling ALM in phases of definition, design, development, testing and deployment.
"Developing quality software is challenging, given the complexity of modern applications, the demand for shorter cycles and quicker deliveries, and requirements that change continuously throughout the development lifecycle," said Jason Hammon, director of product management at TechExcel.
Some of the capabilities in DevSuite include:
Black Theme support
Inline editing and resizable editing controls
Improved support for Scrum and Kanban
Storyboard and backlog improvements
Prioritization of stories and tasks
Seamless JIRA integration
DevSuite also includes bidirectional traceability, which allows full traceability of code from each requirement to its final delivery. It can also integrate with third-party tools to increase quality and agility through the development life-cycle activities.
DevSuite is available now, and more information, at TechExcel's website.