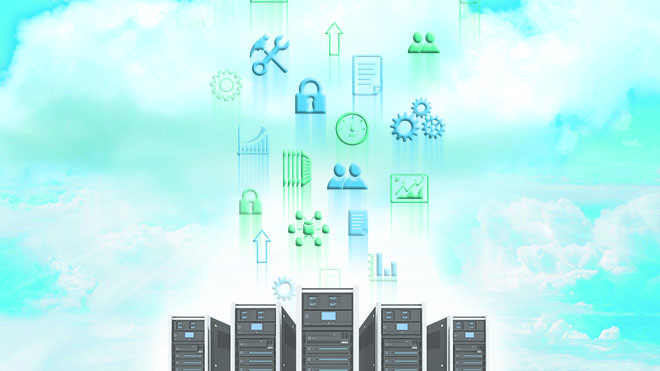 Visual Studio Online continues to undergo changes as Microsoft moves to a quicker cloud release cycle. This article examines these changes and looks at the improvements that are helping to move organizations from on-premises Team Foundation Server implementations to using Visual Studio Online exclusively. In order to widen our perspective on Visual Studio Online, we sought input from two well-respected and very experienced software architects who are using Visual Studio Online (VSO) for their development projects. Their experiences (along with my own) will highlight what is likely to matter on the road to cloud-based application life-cycle management (ALM).
Marcel de Vries is CTO of Xpirit, and he holds the titles of Microsoft Regional Director and ALM MVP. Xpirit is a high-end consulting company that supports companies in the adoption of new technology, with TFS and VSO factoring in their projects.
The other expert we consulted is Magnus Mårtensson, CEO of Loftysoft AB in Sweden. He is also a Microsoft Regional Director and an avid user of Visual Studio Online.
We all feel that Visual Studio Online has been continuously making strides in making cloud-based ALM easier.
Evolution of VSO
It has not been so long since we wrote about Visual Studio Online in the context of how it compares to the on-premises Team Foundation Server (TFS), but in the intervening months, VSO has continued apace with new features and improvements. The most important of the recent additions is likely the announcement of Extensions at the BUILD conference in April of this year.
Extensions are the extensibility model that allows you to customize your VSO implementation and enhance functionality. The initial round of what can be done is currently limited, but is expected to expand until the customization story is complete. This is an important development because the lack of any customization ability was a very sore point against VSO thus far. If you have experience with SharePoint, you can think of Extensions as a more advanced Web Part in this first round, with the modular advantage that lets you share them via galleries like SharePoint Web Parts. Mårtensson expects to see further evolution on this integration story.
When asked what he would like to do with well-rounded integration capabilities, he proposed the scenario of being able to "create a bug work item based on a specific Application Insight trace." As of this writing, you can only access the Extensions tab in VSO if you are a member of the Visual Studio Partner Program and register for early access. This means that while promising, there will likely have to be a few more rounds of fleshing out before this comes close to competing with the customizations that can be done with on-premises TFS.
Knowing what is released in a cloud offering is very different from on-premises, server-based products. With TFS you know what features are in the box when you implement it, but with VSO the system changes under your very feet and you have to allocate some time on a regular basis to make sure you are getting the current state of the art.
A handy site to consult regularly to ensure you are up to date is the Visual Studio Online Features Timeline. Most features are well explained, and you can get a sense of which features are exclusive to VSO because they do not make sense for TFS.
Account restore, for example, only makes sense within the subscription model of VSO. While there is a great deal going on, de Vries cuts through some of the complexity by suggesting categorizing the features of VSO into those that provide agile support and those that provide for cross-platform support