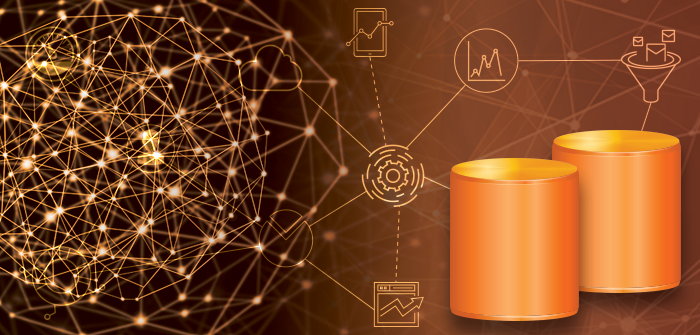 Altova MissionKit's latest release features changes to its Big Data, database, and XBRL tools, designed to increase an organization's productivity.
Altova's last big release was in February, and it focused mostly on support for JSON and .NET APIs, introducing new tools for JSON and features to speed up JSON development. Altova MissionKit 2017 latest updates focus specifically on support for Apache Avro, provide new XBRL specifications in developer and server products, and feature a new way to build and process PDF forms.
(Related: Big Data innovations at Strata + Hadoop World)
As in previous versions, Altova's focus remains on making developers' lives easier with support of the latest technologies and most recent standards versions, paired with tools to make development and data integrations faster, said Alexander Falk, CEO and president of Altova. For instance, the new option to execute database table actions as SQL Merge in MapForce can decrease execution times by up to 15x, he said.
According to Falk, "With new support for Apache Avro, as well as support for additional databases and XBRL specifications across the Version 2017 product line, Altova developers are armed with all the tools they need to build today's cutting edge, data-centric applications."
One of the biggest productivity gains of this release came from XMLSpy working in Text View. This has been completely redesigned, and the Find dialog has been modernized, with a few new advanced features added as well.
As developers work in the modeless dialog, it stays open and highlights all instances of a search term as they type. This allows developers to "identify and navigate to each instance much more quickly than before," wrote Erin Cavanaugh, marketing director of Altova, in a blog post.
Developers can also search within a selection of text so they can highlight all instances throughout the document. Indications of matches will appear in both the Text View and the scrollbar. Advanced features like the Find dialog, filtering by granular criteria, and searching with regular expressions are still available.
With this release comes new and extended database support across the Altova MissionKit product line, including support for ADO.NET database drivers, native support for PostgreSQL, support for Progress OpenEdge databases, and support for SQL Server 2016.
This release also supports Apache Avro, which is a data serialization standard that is used for compact, binary serialization of Big Data, often used in the Apache Hadoop software framework. With Apache Avro, developers can get immediate visualization of binary data structures in a tabular format, wrote Cavanaugh.
Altova's RaptorXML Server, an XML, XBRL and JSON processor, now supports Avro processing commands, including validating all instances against the associated schema.
Tools for development and processing of XBRL
Developers will find additional functionality for working with the specifications of XBRL Taxonomy Packages and Inline XBRL in this release. XBRL taxonomies are typically comprised of related documents and are often packaged in a ZIP file.
"The XBRL Taxonomy Packages specification makes this approach more convenient by defining a standard format and location for a file in that ZIP archive that provides important information, including a description of the package and the entry point," said Cavanaugh. "The taxonomy package contains a catalog XML file that remaps URIs to the offline taxonomy's file locations, making the taxonomy available offline to applications."
Altova also added support for accessing the offline resources in an XBRL Taxonomy Package in XMLSpy and RaptorXML+XBRL Server.
A brand new product for generating XBRL directly into Excel was announced with this release. According to Cavanaugh, the European Banking Authority (EBA) XBRL add-in for Excel is targeted specifically at institutions that submit filings to the EBA in XBRL format.
"[This product] allows end users to enter data directly in Excel—where they're already comfortable working," wrote Cavanaugh. "In the background, the add-in saves the data in a valid XBRL instance document based on the EBA XBRL Taxonomy for submission."
New ways to build PDFs in StyleVision
StyleVision, Altova's tool for designing reports and forms based on XML, SQL database and XBRL inputs, got a boost of functionality for designers who build fillable PDF forms. StyleVision's user-friendly design tools are available for PDF forms with the Altova MissionKit 2017 release, so designers can easily build functional tools for capture user data, wrote Cavanaugh.
Users will also have access to all of StyleVision's advanced functionality, entry helpers, and wizards, which will help them design static, dynamic components for use in forms.
"Once users enter their data, organizations can extract the data in XML or FDF format using StyleVision Server, process it further to generate reports, and so on," wrote Cavanaugh. "This powerful functionality immediately adds more value to the PDF forms workflow."
The increase of Big Data trends and the need for integrating data from different sources is placing new demands on software developers, said Falk, so they need tools with a wide range of support to tackle data-centric projects. With Version 2017, developers will have access to "rich functionality for working with the latest standards, whether those are XML, JSON, XBRL, Avro, EDI [and others]."
Users can upgrade to this new version of MissionKit now, and all of MissionKit products and server software products are available in French, which joins the English, German, Spanish and Japanese versions.