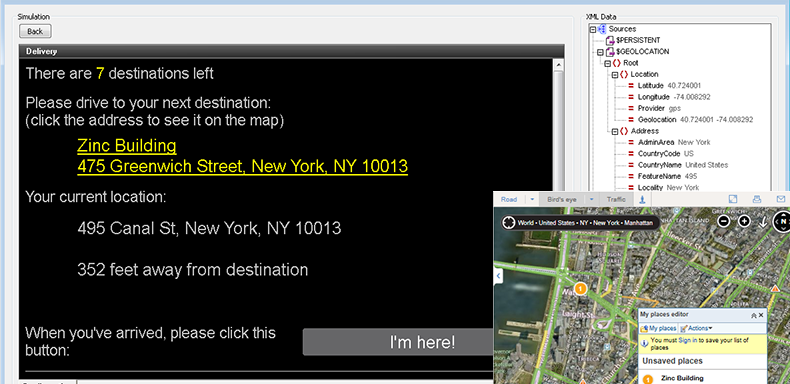 Altova has released version 1.4 of its MobileTogether cross-platform framework with new geolocation functionality, better iOS rendering, and support for string localization, XQuery 3.1 and Android 5.0 Lollipop.
MobileTogether, launched this past December for design and deployment of custom mobile enterprise applications, has gone through several incremental releases in the past two months adding additional features and functionality. This latest release brings the framework up to date with the latest Android and iOS mobile operating systems and adds a range of location-based application development capabilities.
(Related: Altova releases MobileTogether application development environment)
The most significant added features in MobileTogether 1.4 are:
Geolocation functionality: Full geolocation and tracking support for developers to build location-based mobile business workflows that track delivery and pickup, assign or track work in various locations, or implement transportation-based applications.
Android 5.0: Mobile apps can run natively on Android 5.0 with backward- and cross-platform compatibility, managed from one unified cross-platform environment through MobileTogether Client Apps.
XPath/XQuery 3.1: Support for the latest revision to the XQuery language, adding support data maps, arrays, JSON and other new features.
String localization support: Enables developers to create a single app version with translations for various languages. Support for new XPath expression functionality to display translated text in a message box.
iOS 7/8: Rendering added to simulator window in MobileTogether Designer to provide a more accurate iOS client device representation.
More details about Altova's MobileTogether framework and a complete list of the new features in version 1.4 can be found here.