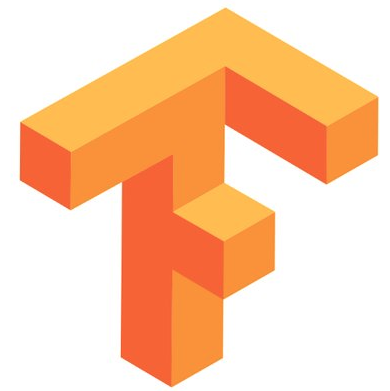 Google has announced the release of TensorFlow 1.4. TensorFlow is an open-source software library for machine intelligence.
As part of this release, the machine learning framework Keras is becoming part of the core package. Keras integrates with other core parts of TensorFlow including the Estimator API. The Dataset API has also been added to the core package, as well as support for Python generators. This release also introduces a new function, which will simplify training, evaluation, and exporting Estimator models.
Prometheus 2.0 released
Prometheus 2.0 has been announced with new improvements and features. Prometheus is a Cloud Native Computing Foundation project. It provides an open source monitoring system for developers.
The latest release features an independent time series database, improved performance, enhanced query latency, staleness handling, built-in support for snapshot backups of the entire databases, and a more consistent and intuitive user experience. 
"The simple and open storage format and library also allows users to easily build custom extensions like dynamic retention policies," wrote Fabian Reinartz on behalf of the Prometheus Team in a blog post. "This enables the storage layer to meet a wide array of requirements without drawing complexity into Prometheus itself; allowing it to focus on its core goals."
Io-Tahoe is helping companies prepare for the GDPR
Io-Tahoe has announced a new way for customers to address the requirements for the EU General Data Protection Regulation with its sensitive data discovery and cataloging capabilities. It will allow customers to discover and catalogue all data, and monitor data for breaches. It also creates a more secure environment for data and will help implement the proper tools needed to comply with the requirements of the GDPR. Finally, it will allow for the deletion of data upon request.
"The burdens the GDPR places on companies are significant," said Oksana Sokolovsky, CEO, Io-Tahoe. "However, the burden can be lessened if executives act now to implement the appropriate strategies to reach compliance. Currently, Io-Tahoe is enabling clients to discover sensitive data across the enterprise so that they can begin remediation. Manual approaches to finding such data are inadequate, dangerous and will leave companies unacceptably exposed. Automated discovery of these data relationships across heterogeneous technologies within the enterprise is critical to documenting, understanding and managing data and, ultimately, to protecting it."
Altova announces MobileTogether 4.0
Altova has announced the availability of MobileTogether 4.0, which is a framework for cross-platform mobile app development. The new release will add many new features such as support for push notifications, the ability to embed MobileTogether solutions in a web application, new actions for defining app functionality, the ability to call Altova MapForce server directly, and a server usage statistics app. It also adds support for Android 6.0, 7.0, and 7.1 as well as PostgreSQL 9.6.
Waymo begins testing its self-driving cars without anyone in the driver's seat
Waymo will be testing its self-driving cars on public roads in Phoenix without a test driver in the driver's seat. The company will be using a small subset of its fleet for this testing, and will add more vehicles over time.
Waymo will also be starting a ride hailing service where people will be able to take trips in the driverless cars. "By giving people access to a fleet of vehicles, rather than starting with a personal ownership model, more people will be able to experience this technology, sooner," Waymo wrote in a blog post. "A fully self-driving fleet can offer new and improved forms of sharing: it'll be safer, more accessible, more flexible, and you can use your time and space in the vehicle doing what you want."