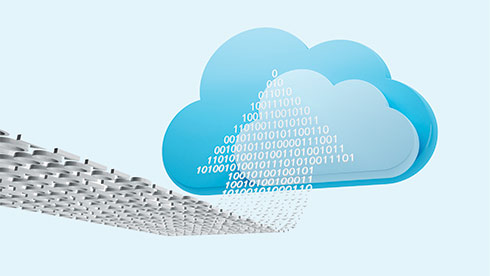 In 2014, the selection of cloud platforms and services was more plentiful than ever before, and it saw countless partnerships and integrations to tie them all together. Cloud users and developers are dropping eggs in many different baskets, be it Amazon Web Services, Microsoft Azure, Google Cloud Platform, IBM Cloud or open-source platforms such as OpenStack and Docker. And in 2014, cloud providers began knocking down the siloed walls between them to foster interoperability.
Microsoft Azure became a truly hybrid cloud platform. Moves such as integrating with five different Linux distributions, partnering with Docker, and adding support for Google's open-source Kubernetes project are leading developers up the Azure road with versatility and choices. IBM's cloud is following a similar path, expanding its Bluemix development services and rolling out OpenStack cloud integrations and enterprise DevOps cloud capabilities. AWS is still atop the heap, with more and more developers and enterprises flocking to the platform, but even Amazon opened up its cloud this year, announcing Docker support at AWS re:Invent.
The cloud market giants have all devoted resources to building bridges this year, but the rise of open-source cloud projects necessitated the shift. HP, IBM, Red Hat, VMware and others are all aboard the OpenStack bandwagon, making the open cloud-computing platform more cohesive as contributors join the project in greater numbers. Players such as Mirantis have come to define what OpenStack is capable of, while the community has established an OpenStack Marketplace to commoditize it.
OpenStack was far from the only open-source project that dominated the cloud last year, though. Docker continues to reshape the future of container technology, while Ansible, Chef and Puppet take over configuration management and provisioning with automation and virtualized cloud innovations.
As those boundaries to cloud interoperability have eroded, developers and enterprises are finding they can do a whole lot more in the cloud than they realized. Mobile app development in the cloud is becoming more prevalent despite the performance and scalability challenges it faces, and the cloud has matured to a state where it can support the rise of DevOps and dev/test clouds.
In a post-PRISM world, cloud security will always be a concern. Yet as much as it may seem companies and countries are retreating back into private clouds away from prying NSA eyes, in reality this year showed the opposite was the case. With security now at the forefront of cloud development considerations, enhancing end-to-end encryption in cloud deployment and storage is a critical priority.
In the meantime, major cloud providers, open-source movements and DevOps teams alike are breaking down silos with cloud services, partnerships and integrations to transform the cloud from a Wild West of possibilities into an interconnected, all-in-one platform primed to serve as the fluid bedrock beneath the software of the future.