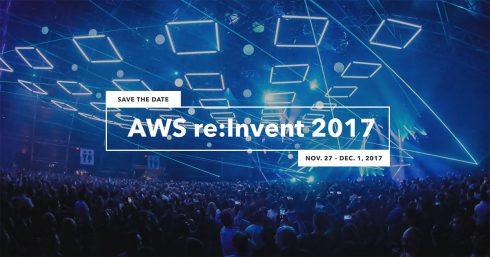 Amazon wasn't the only company to announce new services and capabilities at its conference AWS re:Invent this week. As Amazon announced new machine learning, mobile, container, Internet of Things and cloud solutions, other companies took the time to reveal how their products would enhance those solutions even further.
RedLock announced its RedLock Cloud 360 Platform solution would integrate with Amazon's newly announced threat detection service, Amazon GuardDuty. This new integration would provide users with the ability to manage security and compliance risks as well as provide additional context and visibility into those risks.
Alert Logic also announced integration with GuardDuty with the launch of its new Cloud Insight Essentials solution. The new functionality is designed to help users continuously identify and fix configurations of their AWS environments and be alerted to active threats.
Dynatrace announced code-level monitoring for serverless AWS Lambda functions and the ability for users to monitor performance across the whole omnichannel landscape with Amazon Alexa. "Amazon Alexa is becoming a key part of omnichannel experiences. Today, people buy and transact business via voice, not just on their laptop or mobile device. Monitoring these transactions at a user level is critical, as without it, you have an increasingly big blind-spot," said Alois Reitbauer, VP, Chief Technical Strategist and Head of Innovation Lab at Dynatrace. "It's similar with IoT; you now have millions of devices that are driving the code that's being executed in AWS Lambda, so organizations need automated real-time discovery and continuous visibility to deliver proactive performance management and avoid IoT failures."
In addition, the company announced the availability of SaaS contracts for its cloud application performance management solution on AWS Marketplace.
LogicMonitor, a SaaS-based performance monitoring platform for enterprise IT, announced new features to its LM Cloud solution that improve the ability to capture and measure AWS ROI. The solution can break-out and view cost by operation in real-time to provide more visibility into an AWS investment.
New Relic announced new capabilities and best practices for leveraging AWS. New Relic Infrastructure was updated to support AWS Personal Health Dashboards, AWS Elastic Beanstalk, Amazon Simple Email Service (Amazon SES), Amazon Aurora, Auto Scaling, and AWS CloudTrail. "New Relic shares with AWS a commitment to helping organizations adopt the skills, practices, and measurement required for operating in the cloud so that they can realize the full benefits of a cloud transformation. Undergoing this change – both in the technology and the processes utilized – can be challenging for distributed enterprise IT teams that need to operate at scale. New Relic's platform and latest innovations are designed to provide real-time analysis into every infrastructure component within the context of the applications that they support. This can make it easier for teams to respond to and implement change faster, and accelerate cloud adoption within their organizations," said Henry Shapiro, vice president and general manager of infrastructure at New Relic.
Other announcements included: AHEAD's CoPilot to monitor and optimize public cloud environments, Splunk's new integrations with Amazon Kinesis Firehose and Amazon GuardDuty, Accenture's new AWS capabilities, and Bungie and Activision Publishing's Destiny 2 Ghost Skill for Alexa.