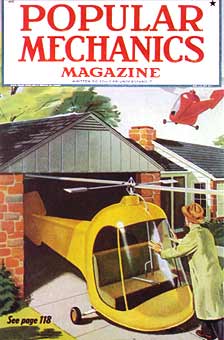 The impact of personalization for companies has never been greater than it is today. Anticipating your customers' needs and delivering a more contextual experience ahead of your competition means everything in the age of the customer, and it will win you those customers. Your brand today depends on it. When asked by clients how they can differentiate their digital experience, my answer is through predictive analytics.
But not the predictive analytics you're likely already using.
Most organizations today use techniques embedded within some aspects of their digital experiences. Site search and product recommendations use algorithms to predict customer intent and serve information, while Web content-management and optimization solutions use segmentation and targeting techniques that utilize rules-based decisions to target content experiences to customers.
If you think these techniques alone are making your company increasingly personal and contextual, think again.
Most digital experience delivery platforms haven't yet infused predictive analytics to contextualize digital customer experiences across multiple channels and across multiple data inputs. As a result, these basic predictive methods are causing vendors to fall short in four major ways. The solutions are limited to highly targeted, Web-based scenarios; they can't incorporate contextual data inputs from multiple sources; they act like a black box scoring engine; and/or they rely too heavily on manually entered rules.
As the fevered pitch to build predictive algorithms into personalization and contextualization capabilities heightens, some organizations are hiring data scientists. Be forewarned, though, that the frenzy is pushing salaries into the stratosphere. In fact, we recommend hiring customer experience and development professionals who are savvy at leveraging data insights to deliver better experiences. Buy packaged capabilities from your software partners, but make sure you can leverage the full value of that investment to shape your customers' experience across the growing range of digital channels.
Take intimate experience design into your own hands
Your ability to win or lose at serving your customers shouldn't be reliant on your digital experience vendors embracing better predictive capabilities. Go at it on your own and explore modern, third-party predictive analytics solutions that will support the delivery of exquisite digital experiences. These standalone predictive solutions enable not only data scientists but also developers to design, develop, and deploy predictive models to websites and mobile applications.
These predictive analytics techniques have the ability to take the way we deliver customer experience to the next (more contextual) level. A U.K.-based telecom found patterns across customer records, geospatial analysis, and train scheduling data to identify customers more likely to buy high-margin international data plans. This is a good example of how you can use these predictive models to incorporate large and varied data sets from many sources for customer insight.
Airlines use FICO's Decision Management Suite to generate predictions for business goals, such as price optimization and increased ticket sales, while then using business rules to give the predictions context about real-world limitations, like poor weather or sick pilots.
These solutions can also be used to monitor predictive models and adapt to new situations. If a model's predictive confidence drops below a certain level, developers can modify the algorithms, variables and business rules to increase the accuracy of predictions.
When used correctly, predictive analytics can be a game-changer for your organization. With digital experience vendors having barely scratched the surface, now is the time to get ahead. Design and deliver the personal, contextual experiences your competitors can only dream of by utilizing standalone predictive platforms.