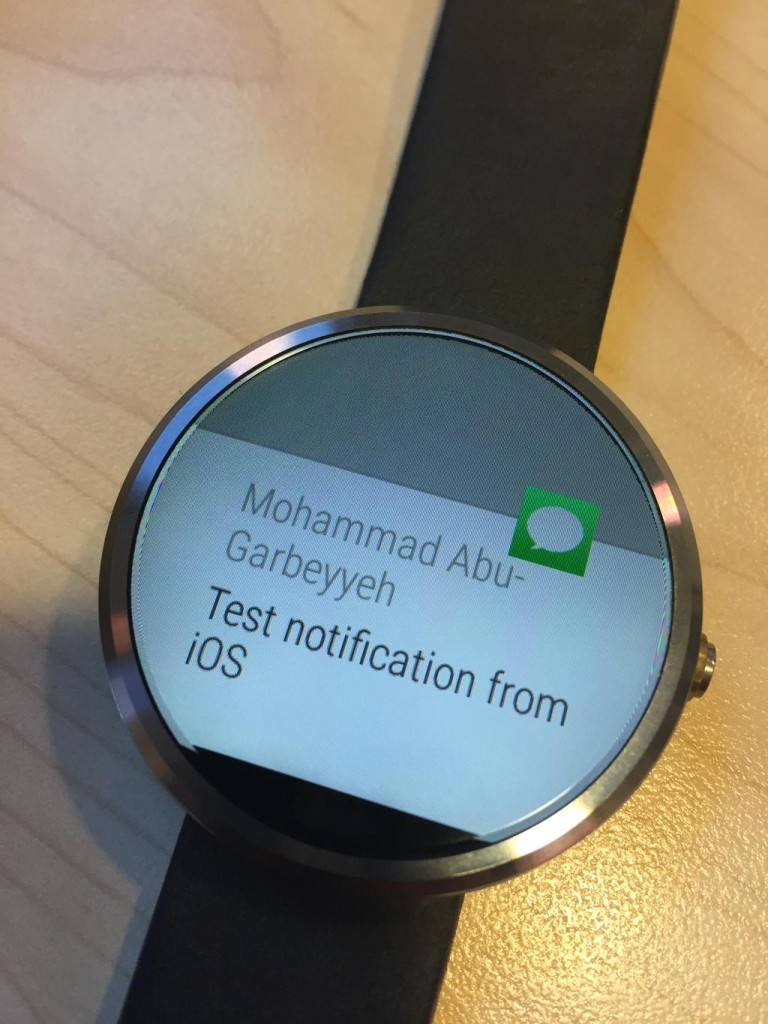 Android developer Mohammad Abu-Garbeyyeh has figured out a way to code iOS notification functionality into Android Wear devices.
Using the Apple Notification Center Service (ANCS), the developer (better known in the XDA Android developer community as MohammadAG) pushed iOS notifications to his Moto 360 smartwatch running Android Wear. ANCS is the same technology the Pebble smartwatch uses to receive Bluetooth iOS notifications, so he simply coded an APK file to push iOS notifications to it.
As of yet, Google has not officially committed to integrating iOS with Android Wear, but the ANCS integration works with iOS 7 and newer versions. The wearable itself still requires an Android smartphone integration to set up and download apps.
A demo video of the Android Wear iOS notification functionality is available below:
According to a recent tweet, MohammadAG is mulling releasing the Android Wear/iOS integration code as open source.
@dr_gogeta86 I'm not sure whether to make it open source or not yet, but it's an apk that needs to be installed on the watch.

— MohammadAG (@MohammadAG) February 21, 2015