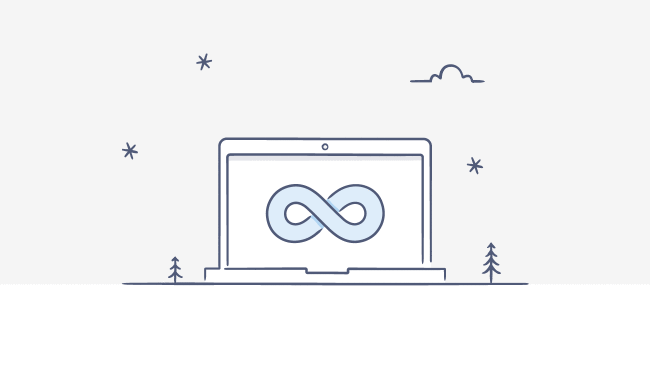 Today Dropbox showcased a new technology preview called Project Infinite. The goal of this project is to reimagine how people find, access and collaborate with large amounts of data, according to a Dropbox blog post.
Most users work on devices with limited storage capacity, said the company, and when people work in teams, getting secure access to all of a team's data means "jumping over to a Web browser, a clunky user experience at best."
Project Infinite will allow users to seamlessly and securely access Dropbox files from a desktop, even if they have limited space on their hard drives. Everything that is in a company's Dropbox will be available to a team member on their desktop, as long as that person was given access to the data.
With Project Infinite, teams will gain visibility in context, allowing them to go through folders without network lag. Teams will also gain real-time access to files and folders stored in the cloud, as well as universal compatibility, which allows IT teams to support cross-platform access and backward compatibility on any computer running Windows 7 and up, or Mac OS X 10.9 and up.
New mechanisms by Android 6.0
Sometimes when an app communicates to servers, the traffic could be intercepted by third parties, resulting in leaked information about users and other problems. Because of this, Android 6.0 Marshmallow (API Level 23) introduced mechanisms to address regressions in cleartext traffic.
According to an Android Developers blog post, the first is in production to protect the installed base against regressions to cleartext traffic. The second is to detect it during development or QA. These mechanisms can prevent accidental regressions.
Android N offers control over cleartext traffic policies, and its Network Security Configuration function lets an app specify cleartext policy for specific destinations, according to the blog.
Google recommended using secure network traffic for communication between an app and its server. The company is also welcoming feedback and suggestions for improving Android, and app developers can contact Android security here.
First Apple revenue decline since 2003
Apple is about to report its first sales decline since 2003. The company is expected to report that its second-quarter sales declined 10% year-over-year to around US$52 billion, reported re/code.
The reason for the decline is due to shrinking iPhone sales, which generate much of Apple's revenue, reported re/code. Re/code predicted that iPhone sales will pick up again next year. Also expected in the report today is an inside look at Apple's China business, and perhaps it will share more details on its next growth project: a car, reported re/code.
An analysis on the decline can be reviewed today at 4 p.m. EST on re/code.
Ceph storage microserver cluster unveiled from the Ceph Community
Red Hat's Ceph Community announced the first implementation of a large-scale Ceph storage cluster environment. The microserver, developed by WDLabs, offers flexibility of applications executing on a microserver.
According to the company, the large-scale Ceph storage cluster demonstration using 504 WDLabs converged microservers allows users to load any operating system and software on the device. This means that Ceph storage can run directly on the drive.
WDLabs ran some tests and found that implementation of the server can build out future Ceph storage and Red Hat application clusters.
More information on the collaborative efforts to create the new Ceph storage cluster environment can be found on the Ceph blog.