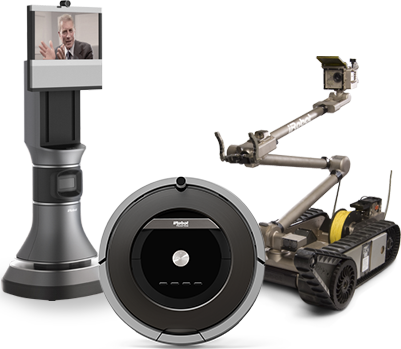 iRobot is starting its own venture capital firm in order to invest in robotic companies, TechCrunch has reported. The company is in the midst of looking for a West Coast investor to head up its firm and is looking to make five to 10 investments a year, according to TechCrunch.
"There's a lot going on in the robotics space, and really the best way to understand it is to participate in it," Colin Angle, CEO of iRobot, told TechCrunch. "By establishing the venture fund we're able to go out and get to know emerging companies that are building robots and robot-related technologies and get involved in these companies."
Microsoft testing public version of its internal Cosmos Big Data service
Microsoft is exploring the development of a paid version of Cosmos, its internal Azure cloud service for computation, analysis and storage of Big Data.
According to a report from ZDNet, sources confirm Microsoft is testing components of the internal service, including the "Kona" analysis engine, "Cabo" storage engine and SQL-IP language. Cosmos is currently an internal Microsoft service that processes data from Azure, Bing, MSN, Skype and Windows Live.
More information on how Cosmos works can be found in this Microsoft Research paper from 2011.
Microsoft to acquire Revolution Analytics
Microsoft is looking to help its customers find Big Data value through statistical analysis in its latest acquisition. The company has reached an agreement to acquire Revolution Analytics, software and services provider for the R programming language. According to Microsoft, R is the most widely used language for predictive analytics and statistical computing.
The acquisition will allow Microsoft's customers to obtain and use advanced analytics from Microsoft's on-premise data platform, hybrid cloud environments, and Microsoft Azure.
"By leveraging Revolution Analytics technology and services, we will empower enterprises, R developers, and data scientists to more easily and cost-effectively build applications and analytics solutions at scale," wrote Joseph Sirosh, corporate VP of machine learning at Microsoft, on the company's blog.
Google updates Android Compatibility Program for Lollipop
Google has made a litany of changes to its compatibility definition document (CCD), adding guidelines and recommendations for new device types running Android 5.0 Lollipop.
The CCD, which provides compatibility requirements and recommendations to Android device manufacturers in order to pass Google's Compatibility Test Suite, adds screen size, controls, and encryption suggestions for handheld, television and watch devices running Android Lollipop. Google also now requires any devices with a lock screen to support full-disk encryption by default as well as support Material Design by default.
The updated document can be read here in its entirety.
ASF subpoenaed regarding patent claim
The Apache Software Foundation announced it has received a federal subpoena in regards to U.S. Patent No. 6,691,302, which concerns interfacing a service component to a native API.
Apache is hosting the federal subpoena document here, and more information concerning the software patent can be found here.