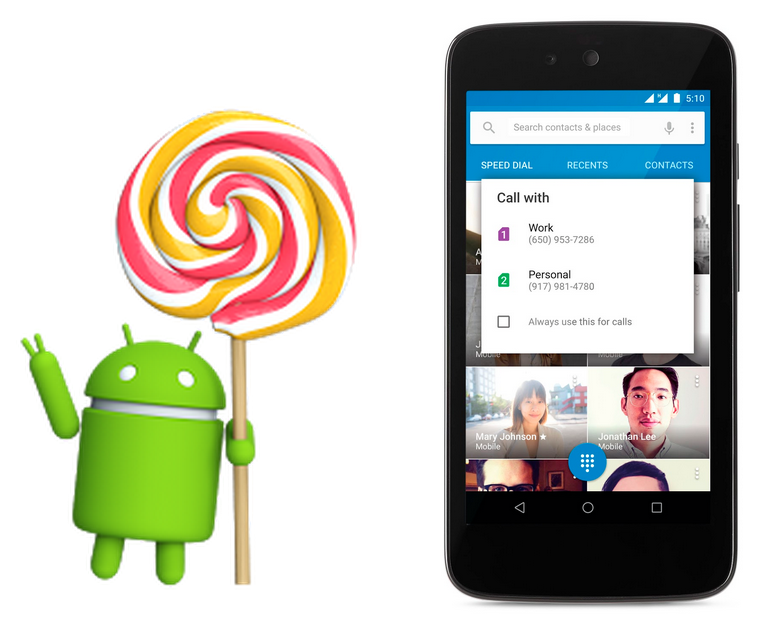 Google has announced the latest version of its Android Lollipop operating system, Android 5.1. The new release comes with stability and performance improvements along with new features such as support for multiple SIM cards, device protection and high-definition phone calls.
"Whether you want to share your phone with a family member or better manage your mobile costs, Android Lollipop 5.1 now lets you use more than one SIM card on a device with multiple SIM slots," wrote Dave Burke, vice president of engineering for the Android platform, on the company's blog.
The device protection feature locks a user's lost or stolen mobile device until they sign into their Google account. This feature is available even if someone resets the device to its factory settings, according to Burke. Device protection will be available on a majority of Android phones and tablets as well as Nexus 6 and Nexus 9.
The new high-definition phone call feature will be available between compatible Android 5.1 devices such as Nexus 6 on T-Mobile or Verizon.
In addition, Android 5.1 enhances the ability to join Wi-Fi networks and the ability to control paired Bluetooth devices.
Android Lollipop is Google's most recently announced operating system. In the company's latest Android usage data report, Lollipop was reported to have about 3.3% of users, up from 1.6% reported last month. KitKat remains the company's most used operating system with 40.9% of users.
More information is available here.