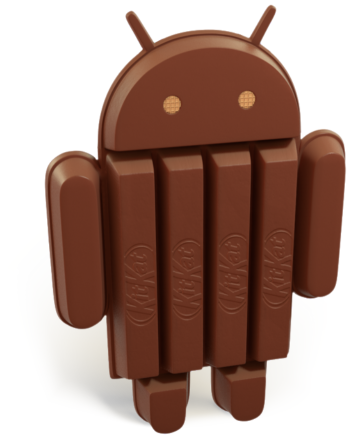 The KitKat version of the Android operating system accounts for half of all Android versions in use, according to statistics released by application performance monitoring software maker Crittercism.
The statistics offer insight into such metrics as crashes by device, OS versions, and carrier delays by country, and were gleaned in a survey of Crittercism's customers.
KitKat (Android 4.4) usage rose to 50% as of Nov. 18 from 45% on Oct. 25. This comes hot on the heels of the release of Android 4.5, Lollipop, and shows that it will likely be some time before this new version reaches handset customers.
(Related: What's in Android Lollipop)
The data also showed that Android 4.1 (Jelly Bean) was the next most common version of the Android OS, with 20% penetration.
Interestingly, the uplift in KitKat installs seems to be coming from Jelly Bean users in general, with users of version 4.0 (Ice Cream Sandwich) remaining relatively flat, going from 6.8% to 6.4% over the same time period.
As for crash rates, Ice Cream Sandwich leads the pack, with a rate that reached 2.7% of uses at times. No matter what the day, Android 4.0 is the most crash-prone OS of the 4.x branch. But KitKat isn't that far off, with the second-highest crash rate at 2.6% on some days. The average for all 4.x Android versions was a crash every 2.5% of application usage, according to Crittercism.
These numbers were further broken down by device, with the Nexus 5 having the highest crash rate at 2.8%. Motorola Moto G was shown to be the most reliable platform, with a crash rate of 1.97%.