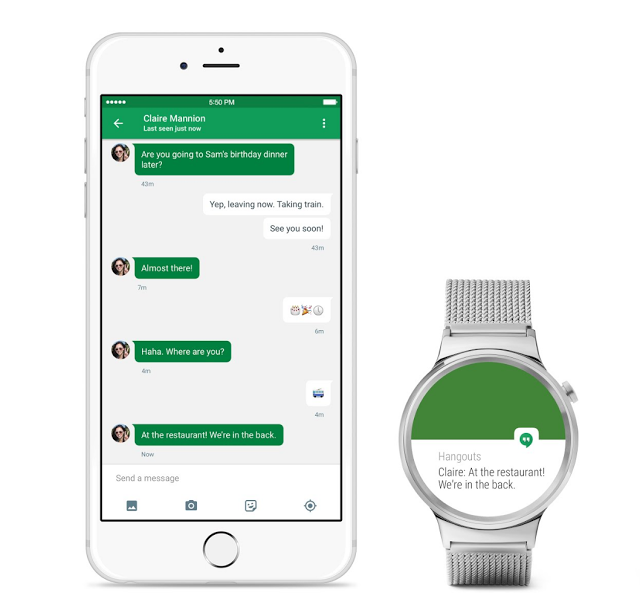 Android Wear is expanding its horizons and taking on the cross-platform world with the latest announcement of Android Wear for iOS. Now, iPhone users with an iPhone 5 or later running iOS 8.2+ can pair their iPhone to their Android Wear watch.
"Dr. Seuss once said: 'Today you are You, that is truer than true. There is no one alive who is Youer than You.' We agree. So whoever You are, and whatever You like, Android Wear lets you wear what you want," wrote David Singleton, director of engineering for Android Wear, in a blog post.
(Related: Previously on Android Wear)
With Android Wear for iOS, iPhone users can receive phone calls, messages, app notifications; follow their fitness goals and progress; and take advantage of Google's "Ok Google" voice search and actions at a glance of their wrist, according to the company.
Currently Android Wear for iOS only works with the LG Watch Urbane, but Google said all future Android Wear watches will come with iOS support.