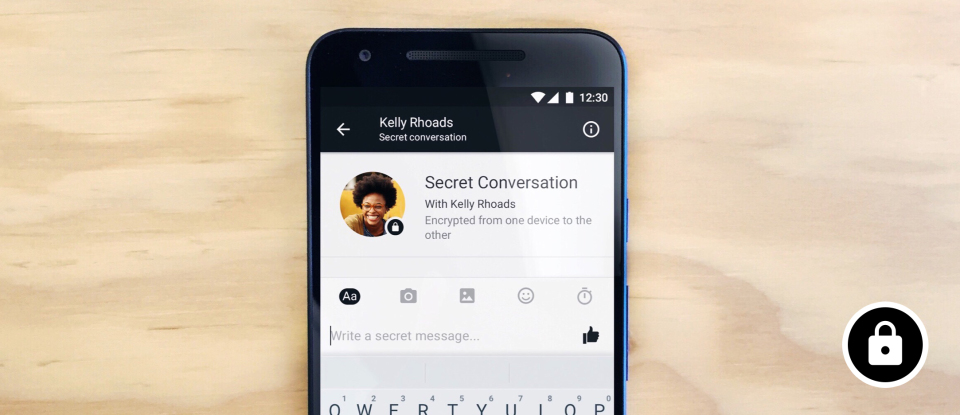 Facebook has rolled out a new communication option called Secret Conversations, which is a new conversation mode in Messenger that allows users to create secret messages that will be encrypted end to end. These messages can only be read on one device with another designated recipient—Facebook excluded.
This technology uses Signal Protocol, developed by Open Whisper Systems, a private messaging company that developers for Android and iPhone. Signal Protocol is part of Open Whisper Systems' own messaging app, Signal, which was designed to make simple end-to-end encrypted messages and private communication.
(Related: Tech companies team up to strengthen e-mail security)
According to a technical document published by Facebook, Secret Conversations uses a different transport protocol, and it has a threat model that considers the compromise of server and networking infrastructure used by Messenger (including Facebook's), according to the document.
"Attempts to obtain message plaintext or falsify messages by Facebook or network providers result in explicit warnings to the user," read the document. "We assume however that clients are working as designed, e.g. that they are not infected with malware."
Signal Protocol's implementation is available in the open-source libsignal-protocol-java and libsignal-protocol-c libraries for Android and iOS as well. Secret Conversations also include new abuse-reporting features that are not available in other platforms that use Signal Protocol.
Additionally, Secret Conversations allow a user to set a timer to control the length of time each message remained available and visible within the Messenger conversation. It's an optional feature because Secret Conversations can only be read on one device. Facebook said this "experience may not be right for everyone," especially since many users switch between devices and want Messenger to work seamlessly each time they change a device, according to a Facebook blog post.
Secret Conversations does not support GIFs, videos, making payments or other Messenger features. Right now, it is only available on a limited test basis, but Facebook plans on making this option widely available later in the summer.