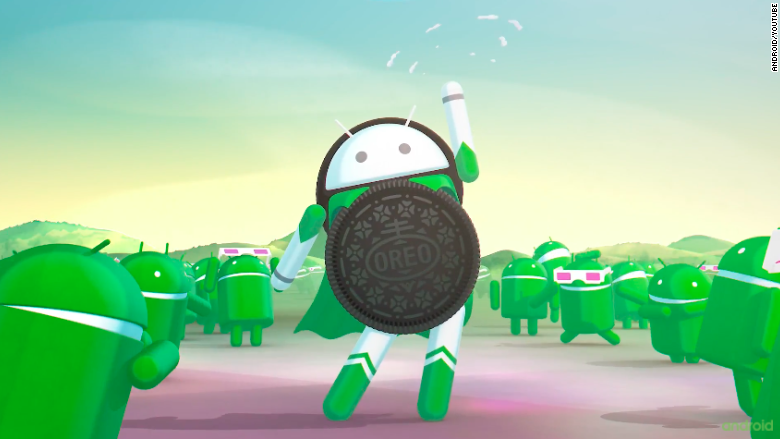 It's smart, it's fast, and it's a little bit sweet: Android 8.0 Oreo is here.
Android 8.0 Oreo isn't the "world's favorite cookie," it's the newest Android operating system release, bringing users and developers features like picture-in-picture, Autofill, along with added security and "supersonic speed," according to Sameer Samat, vice president of product management for Android and Google Play, in a Google blog announcing the new features. Android Oreo was originally codenamed Android O, and was first announced in March. Developers have been testing it in the meantime with the Developer Preview 4, which included final system behaviors, bug fixes, final APIs, and updates to the SDK.
Today, Google is pushing the sources to Android Open Source Project (AOSP) for everyone to access. Pixel and Nexus 5X/6P builds have entered carrier testing, and Android expects to start rolling out the new mobile operating system in phases soon, along with the Pixel C and Nexus Player.
Also, according to Samat:
"We've also been working closely with our partners, and by the end of this year, hardware makers including Essential, General Mobile, HMD Global Home of Nokia Phones, Huawei, HTC, Kyocera, LG, Motorola, Samsung, Sharp and Sony are scheduled to launch or upgrade devices to Android 8.0 Oreo. Any devices enrolled in the Android Beta Program will also receive this final version."
Some of the new features in Android 8.0 Oreo include notification dots, which lets users tap to see what's new in their apps. Tasks are faster thanks to an updated boot speed, which Samat writes is up to twice as fast on Pixel devices. With a user's permission, Autofill on Android Oreo remembers things like logins, so users can get started with their apps quickly. And, support for Android Instant Apps means users can "teleport directly into new apps, no installation needed," writes Samat.
More importantly, Android Oreo has Google Play Protect built in for added security, the security status is front and center in settings, and there are tighter app install controls, said Samat. Android Oreo also helps minimize unintentional overuse of battery from apps in the background, and it comes with picture-in-picture, which lets users see two apps at once.
For fans of emojis, Android added a team of fully-redesigned emojis, including new ones like a dinosaur, wizard, and fairy (sorry, no Oreo emoji!).