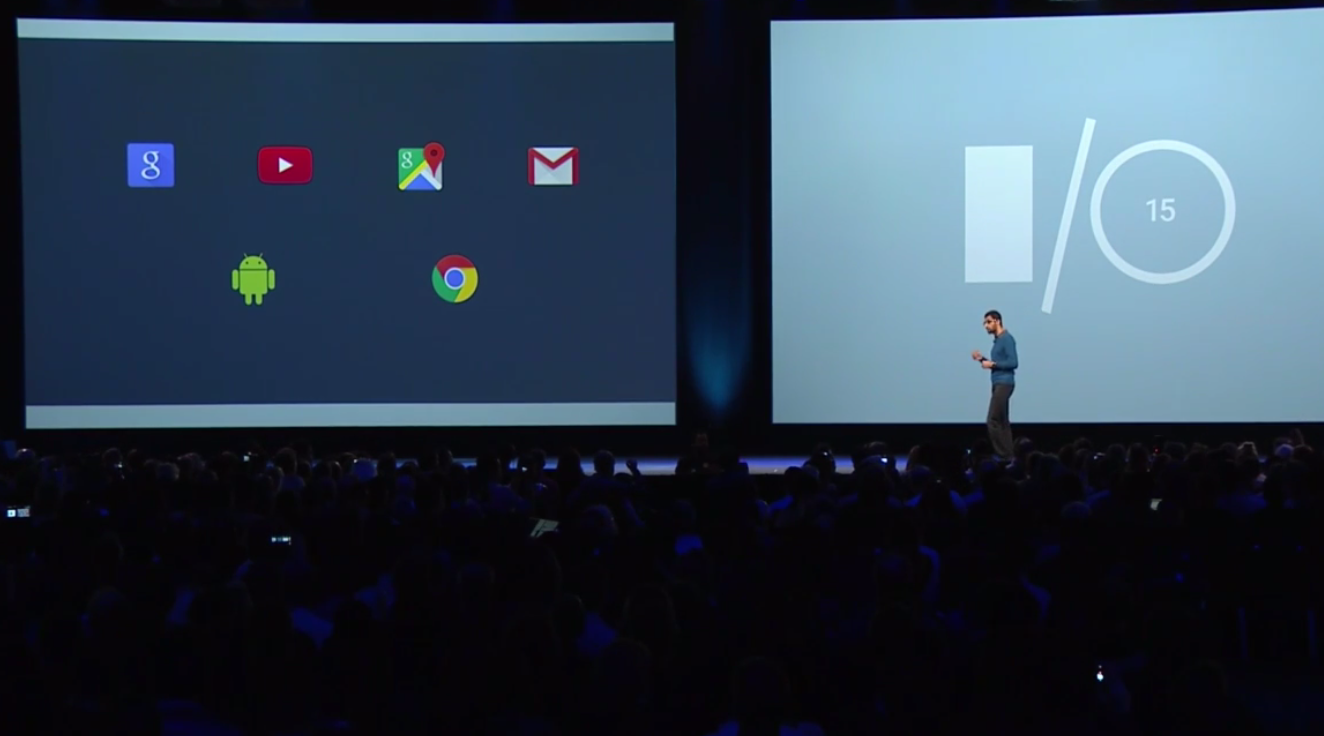 Google announced its end-to-end Internet of Things platform and demonstrated a developer preview of Android M during the keynote of the Google I/O developer conference, along with debuting new features and updates to platforms and developer tools like Android Studio, Polymer, Android Wear and the Google Play developer console.
In terms of developer tools and IDEs, Google announced the release of Android Studio 1.3 on the Canary developer channel.
Android Studio 1.3 features faster Gradle build speeds and a new memory profiler, along with full editing and debugging support for C++. Developers now have access to C++ error correction, code completion and debugging from within the same code editor where an Android app's Java code is running.
Google also announced a production-ready version 1.0 of Polymer, Google's open-source application development library built on the interoperable Web Components platform. Polymer 1.0 adds new Polymer Elements to drop common features and services such as toolbars, menus, Google Maps and mobile checkout integration into an existing app workflow within the library.
The keynote also touched on new application testing offerings, including the release of Cloud Test Lab. Built on its acquisition of mobile app testing platform Appurify, the lab automatically runs tests on an application across the Top 20 Android devices worldwide, providing developers with test reports, screen videos and crash logs.
Cloud Test Lab will be available in the Google Play developer console in the near future, according to the company.
Google's end-to-end IoT push
Sundar Pichai, Google's senior vice president of Android and Chrome, introduced Google's new end-to-end solution for the Internet of Things, consisting of an underlying IoT operating system codenamed Project Brillo, an open device-to-device connected communication protocol called Weave, and IoT-focused user experience integrations built into Android smartphones running Android M.
Pichai explained that Google has worked with the Nest team—acquired in January 2014 for US$3.2 billion—to create each facet of its IoT platform.
Project Brillo, Google's IoT OS, is derived from Android with minimal system requirements for simpler connected hardware and home appliances, but it is still offering features such as WiFi and Bluetooth support as well as existing Android security and encryption features scaled for IoT devices.
Google's IoT platform is connected via Weave, a communications layer allowing a Weave OS physical device, an Android smartphone and Google's cloud server to talk to one another.