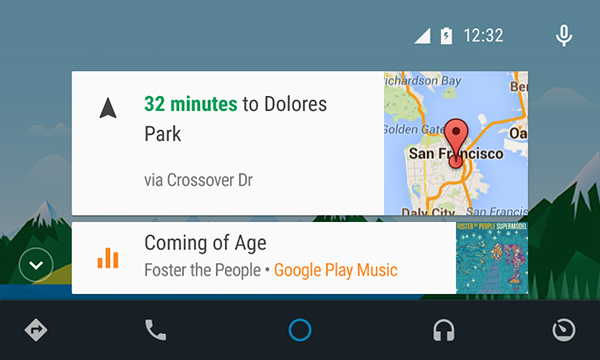 Google has released the first APIs for Android Auto, opening up third-party development for its in-car operating system.
The two APIs support audio apps and messaging apps, allowing developers to integrate content into Android Auto for users to browse, play back audio from car and messaging apps that receive incoming notifications, read messages aloud, and send voice replies. The Android Auto APIs, which sync with Android mobile devices, are compatible with Android 5.0 Lollipop.
(Related: More about Android 5.0 Lollipop)
More information is available in the Android Developers Blog post, and the APIs themselves can be found here.
Senate votes down USA FREEDOM Act
The U.S. Senate voted down the USA FREEDOM act, the bill that is supposed to stop the NSA's online surveillance activities. The bill needed 60 votes to pass, but only had 58 votes in its favor.
Many technology industry organizations had urged the Senate to pass the legislation, stating that the revelations of government surveillance programs have led to public distrust of the government and the technology sector.