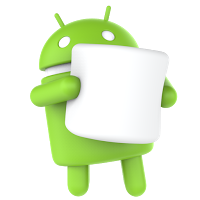 Google has officially announced Android M will be called Android Marshmallow.
"Whether you like them straight out of the bag, roasted to a golden brown exterior with a molten center, or in fluff form, who doesn't like marshmallows? We definitely like them," wrote Jamal Eason, product manager for Android, in a blog post.
(Related: Tips for Android development)
Along with the unveiling, Google announced the official release of the Android 6.0 SDK, an updated version of the Android Support Library, and the final M preview. The Android 6.0 SDK gives developers access to final Android APIs and the latest build tools. The support library has been updated to ease the integration of the operating system's new platform APIs.
In addition, Android Marshmallow features fingerprint support, Doze power saving mode, and a new permissions model.