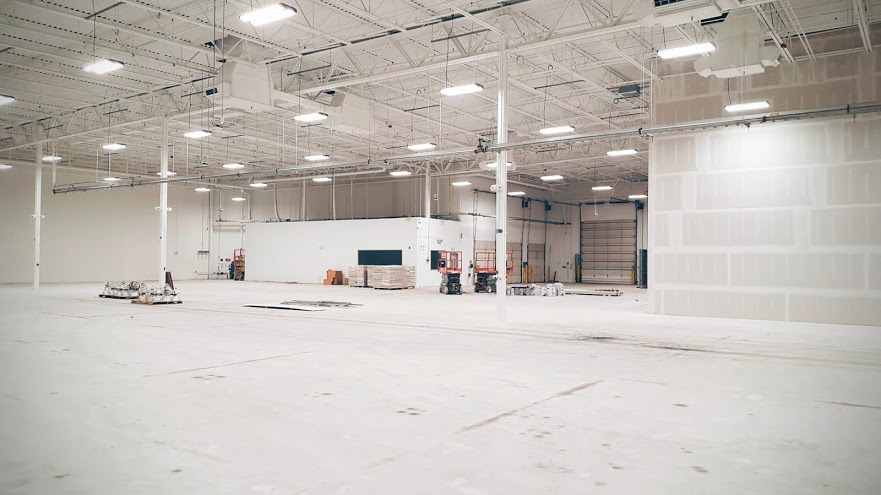 For a few years, Google's team has solely been working in the Greater Detroit area. But a recent post on Google+ shows that Google is ready to expand, and is establishing a self-driving technology development center in Novi, Mich.
The post said that the current partners of Google are based in Michigan, and having a local facility will help Google collaborate easily. Google will also have access to Michigan's top talent in vehicle development and engineering in the state.
The center is going to be 53,000 square feet, and the engineers are going to be working with local partners who will help develop and refine the technology of the self-driving cars. The first task, according to the post, is to start self-driving a Chrysler Pacifica hybrid minivan.
Twitter open-sources Heron
Twitter announced that it has open-sourced Heron, a production-ready and real-time processing engine, under the Apache v2.0 license.
Before Heron, Twitter's real time-analytics were powered by Apache Storm, which was open-sourced back in 2011. Heron's features include architectural improvements, and it's backward-compatible with the Storm ecosystem for seamless adoption, according to a Twitter blog post.
Heron was created because Twitter needed an easy-to-scale system, one that was easy to debug and had better performance than other real-time processing engines. Heron also works in a shared multi-tenant cluster environment. Instead of extending Storm, Twitter decided to rewrite the system from the ground up, and the company reused some of the existing components within Twitter to create Heron, the blog said.
Heron is also designed for deployment in modern cluster environments, and it integrates open-source schedulers like Apache Mesos, Apache Aurora, and Slurm. It addresses the challenges of debugging and profiling by running each task in a process of its own, and this helps developers who need to quickly identify errors, or profile tasks and isolate performance issues.
Partners of Twitter like Microsoft are already using Heron, according to Twitter. The company is also considering moving Heron to an independent open-source foundation. Developers can join this discussion on Twitter or see the issue on GitHub.
Raspberry Pi 3 for Android
The Raspberry Pi 3 is supported on Linux and Windows, and now it looks like it's about to get support for Android. A report in Ars Technica said that in Google's Android Open Source Project (AOSP) repository, a new device tree recently showed up for the Raspberry Pi 3.
The Raspberry Pi 3 is available for US$35, and with it comes a 1.2GHz 64-bit Broadcom BCM2837 ARMv8 CPU, 1GB of RAM, a VideoCore IV GPU, 802.11n Wi-Fi, and Bluetooth 4.1. Hardware hackers and others love to mess around with these little credit-card size, single-board ARM computers, wrote Ars Technica.
The AOSP device tree contains mostly Nexus devices, or a developer board. Google's officially supported source code will be useful for those who want to get Android running on the Pi 3, said the report. For now, the Pi 3 device tree is empty with only the comment "initial empty repository" accompanying it. The repository should soon start to fill with code, though, according to Ars Technica.
The future of emotion AI
Affectiva announced today that Fenox Venture Capital led its US$14 million recent round of additional growth capital, on top of $20 million previously raised. The investors include IT services company CAC Holdings, as well as Bandai Namco and Sega Sammy Holdings.
This investment is going to be used to drive the company's development of emotion in artificial intelligence. The emotion recognition technology allows developers to create hyper-personalized experiences across multiple industries such as gaming, advertising, healthcare and automotive, according to the company. Applications can be developed so that they respond to a patient's emotional state, and video communication platforms can optimize webinars, so users can speak in real time and drive their audience's engagement.
Along with this announcement, Rana el Kaliouby, who cofounded Affectiva, is moving to CEO of the company. She said that with the new funding, Affectiva will make its research team a magnet for emotion AI innovation.
"We envision a future where our mobile and IoT devices can read and adapt to human emotions, transforming not only how we interact with hyper-intelligent technology, but also how we communicate with each other in a digital world," said el Kaliouby.