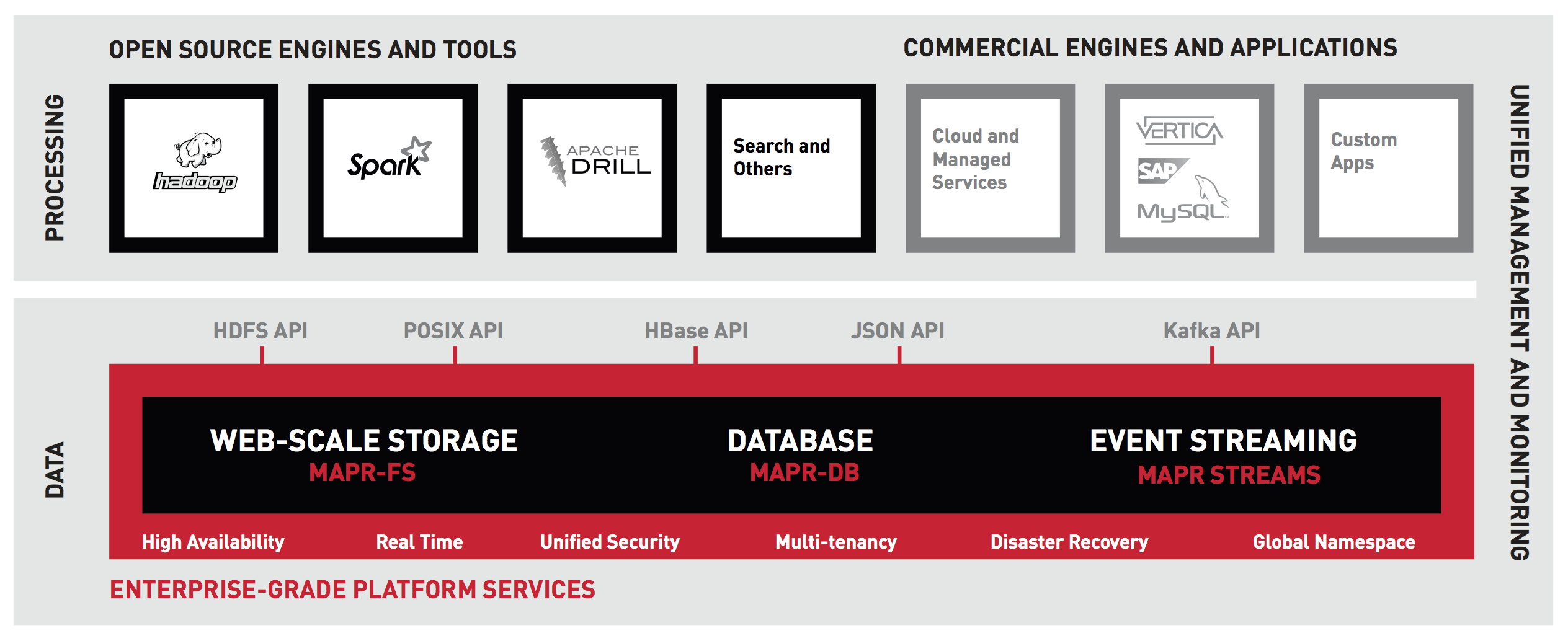 MapR Technologies and DataScience.com partner to provide better way of accessing data
MapR Technologies and DataScience.com announced today at Gartner Symposium/ITxpo that they are teaming up to provide a solution powered by the MapR Converged Data Platform. This solution will enable customers to run data science experiments directly on the MapR Platform without needing a separate cluster to access the data.
"By integrating the MapR Persistent Application Container Client, data science jobs are deployed directly on the MapR cluster for fast data access and better resource utilization," says William Mechan, Chief Strategy Officer at DataScience.com.
This new solution allows data scientists to access data without needing to have their own copy of it, simplifying logistics and paving the way for the next generation of big data applications.
"Over 70% of our customers are using the MapR Platform for machine learning and data science," says Crystal Valentine, VP of technology strategy at MapR. "A partnership with DataScience.com is great way to increase the productivity of our customers and enhance their ability to innovate and collaborate."
New beta for Android Wear users is launched
The beta for the next Android Wear update was released today. The update provides enhancements to background limits and notifications. Users will be able to choose the type of notifications they receive, whereas previously the only control they had was to mute all notifications. Notifications generated by the watch can be customized, but notifications generated by the phone will be determined by the notifications channel settings on the phone.
This update also increases restrictions on background services. Services will typically no longer run in the background without a visible notification and background location update frequency will also be reduced. The update is available for LG Watch Users, but can also be tested on the Android emulator. They expect that this will be the only beta release before releasing the final version to the public.
CA Technologies announces new Privileged Access Management solution
CA Technologies has announced a new CA Privileged Access Management (PAM) solution, which will allow companies to scale PAM deployments across multiple departments. It also provides Managed Service Providers with a way to manage multiple instances of the product across platforms and infrastructures.
The scalability of CA PAM 3.0 will enable companies to control cyber risk from users in many environments by providing enhanced features that allow for more control over user access points.
Intel introduces solution to address IoT issues
Intel announced the launch of the Intel Secure Device Onboard, created to address problems with Internet of Things (IoT) deployment. Management of IoT devices is challenging due to the fact that they have to be installed manually. Intel's solution will automate the process, which will allow devices to be added within seconds.
The solution will enable devices to discover the IoT platform when powered on, allowing for automatic device registration. Their solution will eliminate the need for pre-loading configurations onto each IoT implementation. It will also be able to authenticate the devices and establish encrypted communication tunnels.
According to Intel, providers including "Google Cloud, Amazon Web Services (AWS), Microsoft Azure, and Intel's Wind River Helix Device Cloud intend to provide integration to support Intel SDO's zero touch model."
Altova releases Version 2018
Altova has announced the release of version 2018 of its MissionKit desktop developer tools and server software products.
The update includes a new HTTP Testing Window making it easier to send HTTP requests to web servers. It also adds a new 3-way Comparison functionality in XMLSpy and DiffDog. It speeds up the XSLT engine in XMLSpy, MapForce, StyleVision, and RaptorXML Server.
The update also includes an iXBRL Wizard for US-GAAP taxonomies, support SQL Templates, and advanced editions of FlowForce Server and MapForce Server.