MIT Labs has had a transformative year. It's community has developed more than 450 projects spanning different areas of scientific research. According to Joi Ita, director of MIT Media Labs, the top projects of 2016 includes:
Data USA: A free and open-source data visualization tool project for public data in the United States.
Ethics of Autonomous Vehicles: A group research project that looked at the ethical dilemmas of self-driving vehicles.
DuoSkin: Living Mobile group with collaboration from Microsoft Research developed a functional and stylish interface technology wearable for the skin.
Other achievements from MIT this year include its collaboration with Google and other organizations on the project called Code Next. Code Next was designed to foster the next generation of computer scientists, inventors and innovators  More information about MIT Labs' announcements and awards from this year is available here.
Kotlin 1.0.6 available
JetBrains has announced the release of Kotlin 1.0.6. Version 1.0.6 features new bugfixes and tooling updates for Kotlin 1.0.
This release also brings a number of improvements such as notable IDE plug-in changes and Android support. In addition, fixes for inline functions and performance improvements in debugger were added, and there were other enhancements made to intentions, KDoc and Quick Doc. Android Studio 2.3 beta 1 is now supported as well as Android Gradle plug-in version 2.3.0-alpha3.

More fixes and changes can be found in the changelog here.
Ford shows off new self-driving vehicle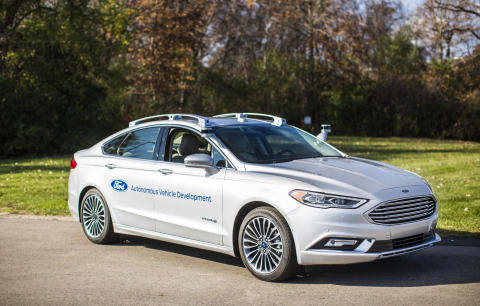 Ford Motor Company introduced its new autonomous development vehicle, which it will show off at next month's CES and the North American International Auto Show.
The self-driving vehicle looks similar to some of Ford's other models, but is receiving a boost of processing power and new computer hardware. It also uses the current Ford autonomous vehicle platform technology, and its electrical controls are almost production ready. Other features include a redesign of new LiDAR sensors, and the car can use two sensors instead of four, while still getting just as much data, according to a company release.
Ford plans on building fully autonomous SAE level 4-capable vehicles by 2021. More information on the company's plans can be found here.