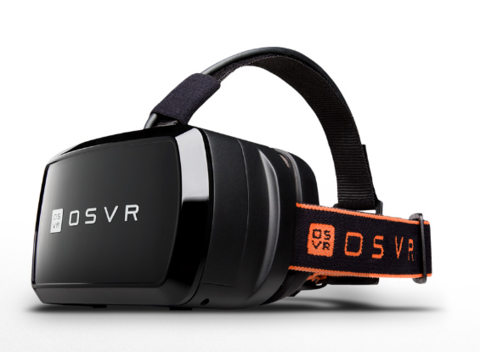 Organizers of Open-Source Virtual Reality (OSVR) have announced a US$5 million developer fund to encourage developers to support the OSVR ecosystem. OSVR was designed to promote an open-source ecosystem that allows VR to work across all VR hardware. The developer fund will be led by gaming hardware and software provider Razer.
"We understand content developers have various development challenges, and we're committed to helping them get ahead of those barriers," says Justin Cooney, OSVR's director of developer relations, Razer. "The OSVR Developer Fund helps to support initial sales while enabling developers to contribute to the VR industry as a whole. Together, OSVR and its content partners enjoy the realization of a shared vision for the future of VR."
In addition, OSVR announced a new Hacker Development Kit with an updated display for visual experience.
"The HDK 2 allows us to meet the needs of VR fans and gamers and provide developers with affordable open-source hardware to innovate with," said Christopher Mitchell, OSVR Lead, Razer. "With the HDK 2 being able to deliver a visual experience on par with industry leaders, we will now be able to represent hardware agnostic VR media and games in all their glory for future headsets to adopt through the open source ecosystem."
Google updates Android N security
Developers using the SHA1PRNG algorithm from the Crypto provider in their Android apps should switch to a real key-derivation function and re-encrypt their data. Google has announced it plans to deprecate the algorithm and the Crypto provider altogether in its upcoming operating system, Android N.
"The problem is that the SHA1PRNG algorithm is not cryptographically strong," wrote Sergio Giro, software engineer for Google, in a blog post. "On Android, we don't recommend specifying the provider. In general, any call to the Java Cryptography Extension (JCE) APIs specifying a provider should only be done if the provider is included in the application, or if the application is able to deal with a possible ProviderNotFoundException."
The new SmartDeviceLink developer program
Ford wants to make it easier for developers to build in-car apps for automakers. The company announced the new SmartDeviceLink developer program designed to give developers the information they need to build and launch solutions for cars globally.
"We first set out to develop a way for Ford customers to access and control their favorite smartphone apps using voice commands," said Don Butler, executive director of Ford's Connected Vehicle and Services division. "Now, seeing how our innovative software is serving new industry partners is very rewarding. We look forward to innovating together to keep pace with the needs and wants of consumers around the world."