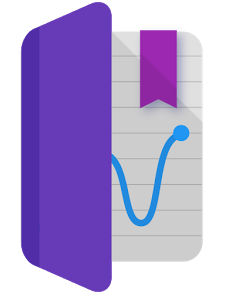 Google has announced it is open-sourcing its Science Journal app. Science Journal is designed to turn Android into a mobile science solution, using the phone's sensors to explore the world.
"We believe that anyone can be a scientist anywhere. Science doesn't just happen in the classroom or lab. Tools like Science Journal let you see how the world works with just your phone, and now you can explore how Science Journal itself works, too," Justin Koh, software engineer for Google, wrote in a blog post.
In addition, Google announced the release of Science Journal 1.1. Science Journal features the ability to connect to other devices via Bluetooth LE, visualizations and graph data, and annotations with pictures and notes.
"Science Journal allows you to gather data from the world around you. It uses sensors to measure your environment, like light and sound, so you can graph your data, record your experiments, and organize your questions and ideas. It's the lab notebook you always have with you," according to the project's GitHub page.
According to the company, open-sourcing Science Journal will help improve the app's performance and provide the community with an example of how Android apps can be built using Material Design.

Top 5 projects trending on GitHub this week
#1: PowerShell: Microsoft's cross-platform automation and configuration tool. Read more about it here.
#2. Awesome Selfhosted: A list of available software network services and web applications that can be hosted locally.
#3. Openmct: NASA's mission control framework.
#4. FastText: Facebook's text representation and classification library, and last week's GitHub project of the week!
#5. Infinite cycle ViewPager: Comes with two-way orientation and interactive effects.