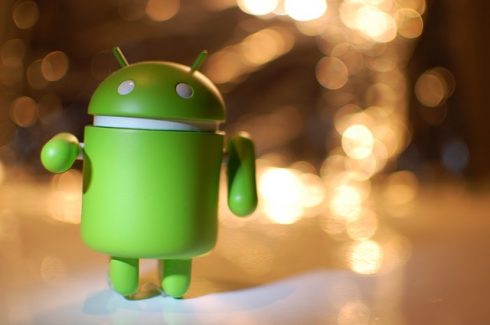 In June of last year, the Android security team "increased the top payouts for the Android Security Rewards program." In August, Guang Gong of Alpha Team submitted the first remote exploits chain since the increase. He was awarded $105,000, which is the highest reward in the program's history. He received an additional $7500 by the Chrome Rewards program. Google resolved the discovered issues in its December 2017 monthly security update. All Pixel devices or devices using A/B system updates will automatically install the update.
The CPAN Butterfly Plan
Efforts to integrate Perl 5 and Perl 6 has been unsuccessful so an effort has been started to migrate Perl 5 modules to Perl 6 on CPAN. A website is being created for contributors to help with the migration, and contributors will be ranked on a leaderboard. According to Elizabeth Mattijsen, the creator of the CPAN Butterfly Plan, there is no clear upgrade path from Perl 5 to Perl 6. The CPAN Butterfly Plan will also provide a guide on how to port Perl 5 modul to Perl 6, and provide more info on built-in features of Perl 6.
"I sincerely hope that enough people will support the CPAN Butterfly Plan, and maybe a Butterfly Perl 5 Project. So that we can all start moving forward in one direction, rather than two," Mattijsen wrote in a post.
CircleCI raises $31 million in Series C funding
CircleCI has raised $31 million in Series C funding led by Top Tier Capital Partners, Industry Ventures and Heavybit. The existing investors in CircleCI are Scale Venture Partners, Baseline Ventures, Harrison Metal, and DFJ Ventures. Previously, the company had raised $28 million.
"In a few short years, we have become one of the largest build systems on the planet," said Jim Rose, CEO of CircleCI. "With this latest round of funding, we can now harness the incredible data and insights we've collected to invest in prediction and intelligent automation, helping all users of CircleCI build better software, faster. Our mission is to give everyone the ability to build and deliver software at the speed of imagination.
Intel releases updates
Intel has continued to make progress on fighting the Spectre and Meltdown vulnerabilities. The company has stated it has released firmware updates for 90 percent of its CPUs that were released in the past five years.
The company has also tested server platforms running its server microarchitecture two-socket Intel Xeon Scalable systems. It found impacts of 0-2 percent on "industry-standard measures of integer and floating point throughput." Its test that models a customer-broker-stock exchange interaction shows a four percent impact.