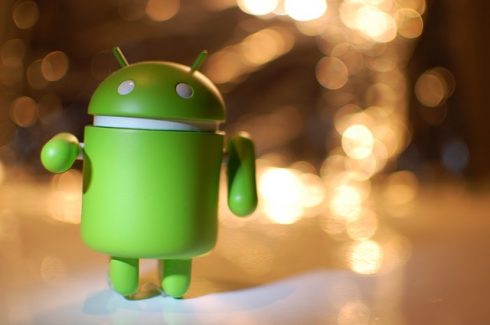 Google is giving more insight into on the way the company handled Android security in 2017. The company removed 700,000 apps that violated Google Play policies, which was 70 percent more than it removed in 2016. According to the company, it actually detected those violating apps faster than before, too. Additionally, 99 percent of apps that contained abusive content were rejected before users were able to install them. Some of the apps it acted against last year were copycat apps, those with inappropriate content, and Potentially Harmful Applications (PHAs).
"Despite the new and enhanced detection capabilities that led to a record-high takedowns of bad apps and malicious developers, we know a few still manage to evade and trick our layers of defense. We take these extremely seriously, and will continue to innovate our capabilities to better detect and protect against abusive apps and the malicious actors behind them. We are committed to make Google Play the most trusted and safe app store in the world," Andrew Ahn, product manager for Google Play, wrote in a post.
CNCF accepts Rook as its first hosted storage project
The Cloud Native Computing Foundation has announced that it is accepting cloud native storage project, Rook, as its first hosted storage project. Rook will join 14 other CNCF-hosted projects supporting the developer community.
Rook automates the tasks that a storage administrator would do, such as deployment, bootstrapping, configuration, provisioning, scaling, upgrading, migration, disaster recovery, monitoring, and resource management. The addition of Rook into the CNCF continues the trend for growing support in the developer community.
FCA provides Waymo with thousands of Chrysler Pacifica Hybrid minivans
It has been announced that thousands of Chrysler Pacifica Hybrid minivans will be added by Fiat Chrysler Automobiles (FCA) to Waymo's fleet to support the launch of its driverless ride-hailing service. FCA has already provided Waymo with 100 Pacifica Hybrids in the 2016 and 500 in 2017. This collaboration between Waymo and FCA engineers allowed the teams to design a self-driving vehicle built on a mass production platform.
"With the world's first fleet of fully self-driving vehicles on the road, we've moved from research and development, to operations and deployment," said John Krafcik, CEO of Waymo. "The Pacifica Hybrid minivans offer a versatile interior and a comfortable ride experience, and these additional vehicles will help us scale."
Ian Spence becomes SAFe Fellow
Ian Spence has been inducted into the SAFe Fellow Program, which is Scaled Agile's most prestigious distinction, according to the organization. It recognizes those who have shown the highest levels of leadership and expertise in implementing SAFe.
"The SAFe Fellow Program recognizes a select number of individuals with the depth and breadth of experience to work at the highest levels of complexity in enterprise strategy, and who have established themselves as thought leaders in the Lean-Agile space," said Dean Leffingwell, creator and chief methodologist of SAFe. "We are delighted to welcome Ian into the program and fully expect he will continue to push the boundaries of Lean-Agile development with his research and insights."