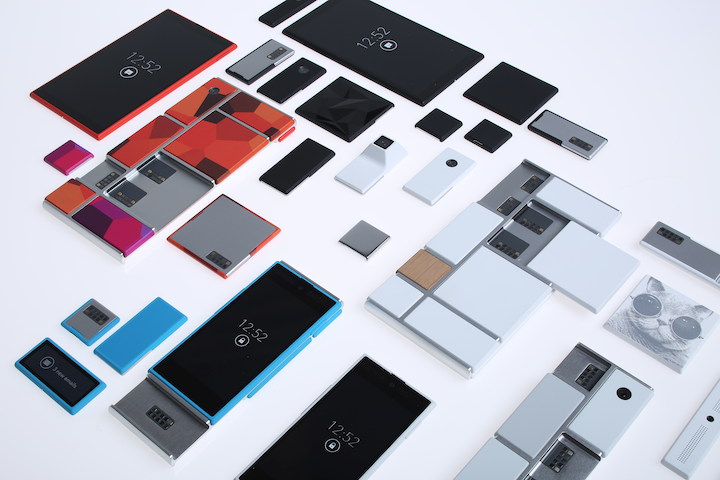 Google announces second Project Ara developer conference
Project Ara, Google's smartphone project allowing users to change physical components of their smartphone as easy as downloading an app, is getting a second developer conference. The first Project Ara conference took place in April. The second conference was expected to take place in July, but after months of silence Google finally announced the second conference will include two full-day events in locations around the globe. The first event will be on Jan. 14, 2015 in California and the second will be on Jan. 21, 2015 in Singapore.
"The two events are identical in content—we just wanted to bring the Developers Conference closer to you," Google wrote on the project's website.
Google Fit SDK now available
Google announced a new platform to help people keep track of their fitness goals back in June, and today the company is making that platform available on Android, Android Wear and the Web for developers to start building and publishing apps on Google Play.
"The Google Fit platform gives the user one place to keep all their fitness activities. With the user's permission, any developer can store or read the user's data from Google Fit and use it to build powerful and useful fitness experiences for their users," the company wrote in its blog.
In addition, Google is also release the Google Fit app on Google Play for smartphones, tablets, Wear and the Web to provide users with all-day activity tracking.
Code School launches iOS app
Code School wants to give users the ability to learn on their mobile devices. The organization has announced its first Code School iOS app for iPhone, iPad and iPod Touch.
"Learning takes time, and more and more people want to learn while they're on the go. With the new Code School iOS app, you can take our course videos with you and watch them when it's most convenient," wrote Jon Friskics, senior content producer at Code School, on the organization's blog.
Code School notes that the app will not include code challenges, and that the best way to play challenges is through their in-browser code editor or on a desktop.
More information about the app is available here.