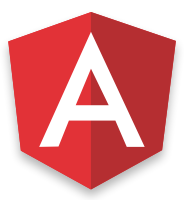 Developers looking to upgrade to Angular 2 won't have to worry about their existing Angular 1 applications. Google has announced it will enable developers to mix Angular 1 and Angular 2 in their applications.
Angular 2 features improved performance, powerful templating, simpler APIs, and easier debugging, according to the Angular team.
"We're making it easy for you to take advantage of these benefits in your existing Angular 1 applications by letting you seamlessly mix in components and services from Angular 2 into a single app," wrote Misko Hevery, the creator of AngularJS, in a blog post. "By doing so, you'll be able to upgrade an application one service or component at a time over many small commits."
Self-driving cars confused by fixed-gear bikes
While Google has been experiencing successful tests of its self-driving cars, it may have hit a road bump. The Washington Post reports the company's self-driving cars don't know what to do when it approaches a rider on a fixed-gear bike.
According to the Washington Post, a cyclist doing a track stand wrote this on an online bike forum: "It apparently detected my presence…and stayed stationary for several seconds. It finally began to proceed, but as it did, I rolled forward an inch while still standing. The car immediately stopped…I continued to stand, it continued to stay stopped. Then as it began to move again, I had to rock the bike to maintain balance. It stopped abruptly."
According to a Google spokeswoman, the company will be refining its software and tests as it receives more feedback from the community.
Qualcomm uses machine learning to fight malware
Qualcomm has announced its Smart Protect technology, designed to provide real-time, on-device machine learning to protect against zero-day malware threats, and to improve privacy and security.
"With consumers storing more personal information on their devices, data leakage incidents and malware are on the rise," said Asaf Ashkenazi, director of product management at Qualcomm. "Qualcomm Technologies is uniquely equipped to address these issues with our ability to access lower layers of the software stack and dedicated security hardware, to create a device-based, behavioral analysis approach for mobile security."
The technology will be introduced in the company's upcoming Snapdragon 820 processor.