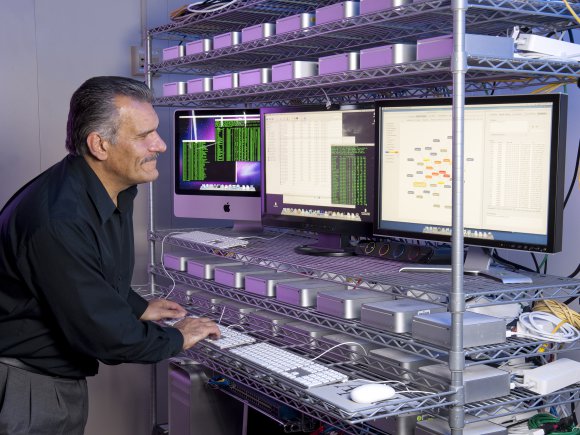 The U.S. Army has released its first piece of open-source software.
Dshell, this week's GitHub Project of the Week, is an extensible network forensic analysis framework from the "cyber defenders" at the U.S. Army Research Laboratory (ARL). The "forensic analysis" code has been in use for close to five years within the military to help analysts diagnose breaches and understand how the Department of Defense servers were compromised.
Open-sourced in mid-December, Dshell currently has more than 2,700 stars and close to 500 forks on GitHub. The framework learns from past network breaches to develop customized analysis modules, and it enables the rapid development of plug-ins to help developers dissect network packet captures.
"Outside of government, there are a wide variety of cyber threats that are similar to what we face here at ARL," said William Glodek, the ARL's network security branch chief. "Dshell can help facilitate the transition of knowledge and understanding to our partners in academia and industry who face the same problems."
Glodek, the first U.S. Army official with a GitHub profile, hopes developers will contribute to Dshell and add modules to help better analyze network data to prevent cyber attacks, he said in a U.S. Army news release. He is starting an open-source working group at the ARL that sees Dshell as just the start of the Army's open-source contributions.
"I want to give back to the cyber community, while increasing collaboration between the Army, the Department of Defense and external partners to improve our ability to detect and understand cyber attacks," Glodek said. "The success of Dshell so far has been dependent on a limited group of motivated individuals within government. By next year, it should be representative of a much larger group with much more diverse backgrounds to analyze cyber attacks that are common to us all."
Top 5 projects trending on GitHub this week
#1: Read more about this week's top trending project, Microsoft's .NET Core Common Language Runtime (CLR) in our expanded SD Times coverage.
#2: Dshell!
#3: mkcast, is a GIF screencast tool from KeyboardFire for terminal control codes that overlays key presses.
#4: Spring, is an iOS animation library created by Meng To, which leverages Apple's Swift programming language.
#5: is.js is a general-purpose micro check library full of JavaScript types, presences, strings, arrays, objects, environments and more.