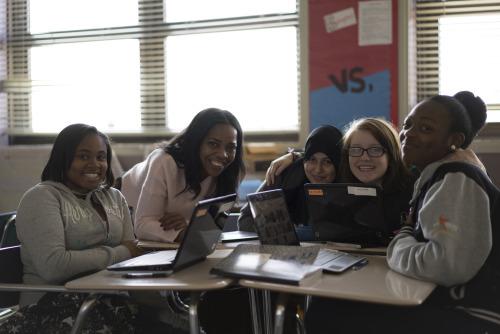 Code.org, the nonprofit computer science education organization behind Computer Science Education Week and the Hour of Code campaign, has announced a partnership with the College Board to bring computer science courses to school districts nationwide.
The partnership is intended to encourage high schools in 35 of the nation's largest districts, including New York City, Chicago and Los Angeles, to offer Code.org's computer science course this fall. Targeted specifically toward getting more female and minority students involved in CS education, Code.org will offer not only the curriculum, but also tools, on-site training and funding to qualifying school districts.
(Related: Code Fellows announces new scholarship program for women, underrepresented minorities and veterans)
The partnership with the College Board, the national standardized testing and advanced placement organization for middle school and high school students, opens the CS classes and funding to any school that agrees to use the PSAT standardized test to identify students with the potential for careers in computer science. The partnership's main goals are:
To identify and help schools adopt two specific computer science courses at the high school level: the introductory-level Exploring Computer Science, and AP Computer Science Principles.
To co-fund Code.org's professional development of new computer science teachers, and to recommend Code.org's computer science pathway.
To encourage schools to offer the new PSAT Grades 8-9 assessment as a way of identifying more students, particularly those from traditionally under-represented groups, for enrollment in these new courses.
According to the College Board's statistics, last year, 82% of AP Computer Science test participants were either Asian or Caucasian, and only 20% of them were female. In a blog post on the partnership, Code.org CEO and cofounder Hadi Partovi talked about why this new effort is aimed in particular at fostering female and minority inclusion in high school computer science education.
"Before leaving high school, all students deserve the opportunity to learn computer science and understand how it can help them in any career, regardless of whether they want to be software engineers or not," wrote Partovi. "Many girls and underrepresented students of color never even consider a future in CS because most schools don't teach the class."