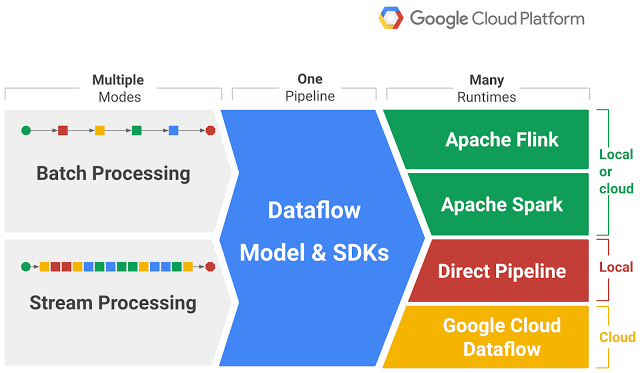 Google wants the Apache Software Foundation to take its Dataflow technology under its wing. The company has proposed that the foundation make Dataflow an Apache Incubator Project. The project would include the Dataflow model, Dataflow Java SDK, and runners (which connect to execution engines).
"We believe this proposal is a step toward the ability to define one data pipeline for multiple processing needs, without tradeoffs, which can be run in a number of runtimes, on-premise, in the cloud, or locally," wrote Frances Perry, software engineer, and James Malone, project manager, in a blog post. "Google Cloud Dataflow will remain as a 'no-ops' managed service to execute Dataflow pipelines quickly and cost-effectively in Google Cloud Platform."
Google believes its Dataflow technology has unique features that would benefit the open-source data space, such as focusing on defining data pipelines, portability, a unified model, and a development tool.
GitLab announces version 8.4
Today GitLab announced its 50th release: GitLab 8.4. With this release, contributors can browse through their build artifacts in CI, and they can leverage Elasticsearch to speed up their searches.
With GitLab 8.4, you can also browse all the artifacts directly in GitLab's interface and download files individually. GitLab also imports repositories, wikis, issues and pull requests from GitHub in case you want to move your projects over. There's also a Fuzzy File Finder, which allows developers to navigate to a file by name in the current repository.
MIT's new IoT course
MIT wants to help developers address Internet of Things concerns. The university will be offering a new online course, Internet of Things: Roadmap to a Connected World, which will teach how to overcome challenges such as technology architectural choices and security concerns, and also how to thrive in the space.
The course aims to help students understand how to develop and implement IoT technologies, solutions, and applications. It will be a six-week course starting on April 12.