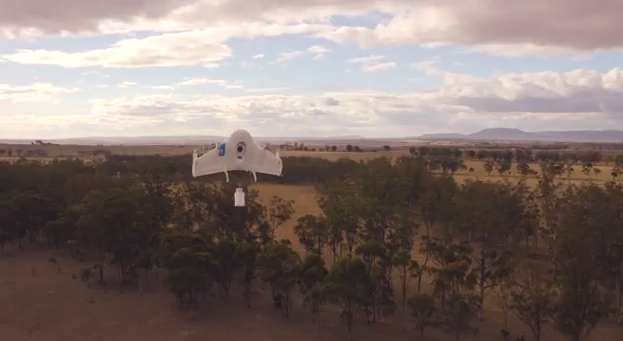 Watch out Amazon: There's a new drone delivery service in town
Google introduced a Google X project that may just give Amazon's drones some competition. Project Wing is a "a new approach to delivery using self-flying vehicles," Google wrote on its Google+ page.
"Throughout history there has been a series of innovations that have each taken a huge chunk out of the friction of moving things around," said Astro Teller, captain of Moonshots at Google X, in a video introducing the project. "Project Wing aspires to take another big chunk of the remaining friction out of moving things around in the world."
The Google X team has been working on the autonomous delivery project over the past two years and has been testing the drones in Australia.
Hortonworks adds Apache Kafka to its Hadoop software platform
Hortonworks seems to be getting serious about real-time data. The company has added Apache Kafka 0.8.1.1 as a technical preview with Hortonworks Data Platform 2.1.
Originally developed by LinkedIn, Apache Kafka is a real-time messaging system used to move messages from Web apps to data services. It is commonly used for stream processing, messaging, website activity tracking, metrics collection and monitoring, and log aggregation. Features include a distributed system that scales with no downtime; intra-cluster replication; and high throughput for publishing and subscribing.
More information is available here.