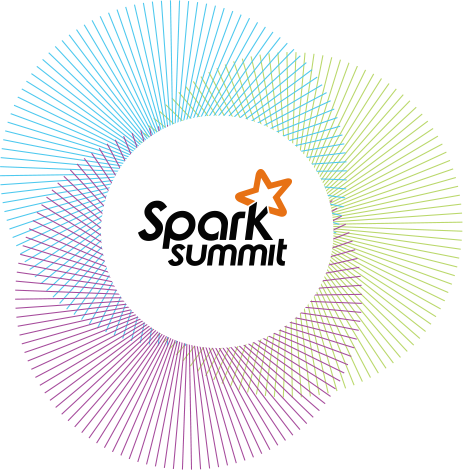 Wikibon, a community formed to help solve technology problems, has released what it says is the first-ever Spark forecast that shows how Spark is changing the industry.
"Our report is the first to show how Spark is remaking the marketplace, presenting not just numbers of users, but also data about what vendors are building and customers are buying," said George Gilbert, Big Data analyst at Wikibon. "We're also presenting an overall market forecast that will be a road map to the types of applications built on Big Data, the technologies on which these are built, and how these applications will ultimately reshape customers' businesses."
Key findings of the report revealed that:
Spark has replaced the data processing engine at the heart of Hadoop
Spark is poised to change Big Data apps from batch to continuously streaming real-time apps
Spark is making Big Data apps accessible to millions of additional data scientists, engineers and developers
Databricks announces beta release of Databricks Community Edition
Databricks is releasing a free beta version of its cloud-based Big Data platform. The Databricks Community Edition is designed to provide users with access to a micro-cluster as well as a cluster manager and notebook environment to help to make it easier for developers, data scientists, data engineers and other IT professionals to learn Spark. The Community Edition will come with a portfolio of Spark training resources that will be updated and added to over time.
(Related: Is Spark replacing Hadoop?)
"As developers at heart, we find value in empowering professionals to tackle Big Data problems, and as a result, we are committed to the development of the Spark engine and the healthy growth of the community," said Ion Stoica, executive chairman at Databricks. "We're happy to contribute back to the community by releasing Community Edition of Databricks for free, and we're excited to see how users experiment with the platform."
The company also announced the general availability of Databricks Dashboards, a new approach to provide the entire organization with instant access to Spark.
"Decision-makers at all levels require the accessibility of time-sensitive data to understand patterns and predict future trends for competitive advantages," said Ali Ghodsi, CEO of Databricks. "With the launch of Databricks Dashboards, our customers can now reduce the number of steps required to share insights within their organization, thereby enabling frictionless information sharing between the creators and consumers of business-critical insights."
IBM introduces IBM Platform Conductor for Spark
IBM has announced the development of IBM Platform Conductor for Spark, an enterprise-grade multi-tenant solution designed to give organizations the ability to deploy Spark and take advantage of high-performance processing and other Spark benefits. The solution aims to help organizations overcome Spark adoption barriers in production environments, achieve faster time to results for Big Data analytics, create simplified deployment and management, and improve efficiency.
"Organizations are increasingly looking to Apache Spark as the analytics framework of choice for large-scale data collections on platforms such as Hadoop," said Carl Olofson, research vice president of application development and deployment at IDC, according to a blog post. "Users facing the challenge of running Spark in a production environment need an end-to-end, enterprise-grade management solution. IBM has made a major commitment to supporting organizations' Spark needs, and is offering IBM Platform Conductor for Spark as such a solution."
MapR Technologies announces free Spark curriculum
MapR has announced it is now offering a free online Spark curriculum through its Academy's On Demand Training program. The course will include a Spark certification study guide and access to the Spark certification exam. The exam is designed to validate a developer's technical knowledge, skills and abilities to use Spark in an enterprise environment to process large data sets.
In addition, the company announced the Spark 1.6 Developer Preview for developers to test on the MapR Converged Data Platform. The preview incorporates the latest Apache Spark functionality.
SAP's plans to shift to cloud analytics
SAP has announced plans to bring mobile visualization to its suite of tools with the acquisition of Roambi, a mobile analytics, reporting and BI provider.
"The old analytics strategy-to-execution loop is not real time, agile or democratic enough to adjust to digital realities," said Steve Lucas, president of the digital enterprise platform at SAP. "SAP, a global leader in analytics, has completely changed the game and is now delivering a broad set of consumer-grade analytics solutions at enterprise scale across every industry and line of business. SAP aims to deliver all-in-one analytics for everyone, available in the cloud and on premise, designed to be ubiquitous and real time—something niche players in the analytics space cannot offer."
In addition, the company announced new predictive capabilities designed to increase performance when analyzing data in Hadoop-based environments.
MemSQL introduces PowerStream
MemSQL has announced a new application that uses the Industrial Internet of Things to fuel real-time analytics. PowerStream is designed to ingest data and provide actionable insights in real time. The solution is powered by MemSQL's platform, which includes a database and Web interface for cluster deployment, management and monitoring.
"The world is amassing more data than many businesses are equipped to handle, and companies need to prepare for real-time opportunities today," said Eric Frenkiel, CEO and cofounder of MemSQL. "With MemSQL Streamliner, we're bringing information into the light of day to help companies boost their bottom line regardless of industry, market or segment."