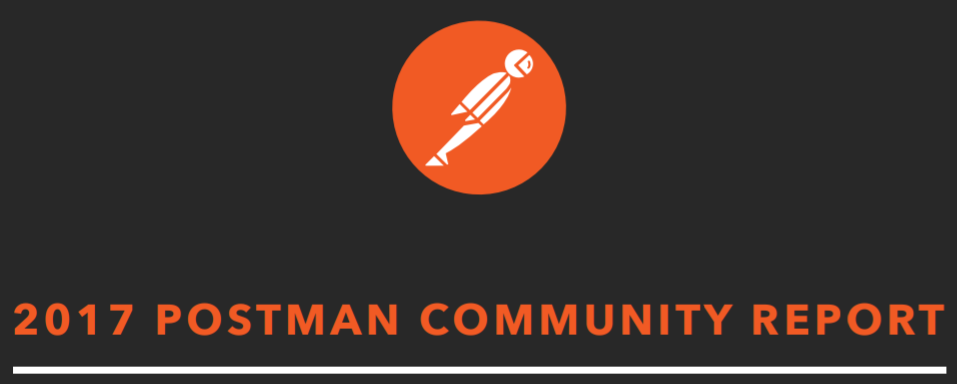 API development platform provider Postman has released the results of their 2017 State of API Survey which gathered insight from their community of 3.5 million developers on API usage, technologies, tools and concerns.
Some of Postman's key findings show that around 70 percent of Postman developers spend more than a quarter of their week working with APIs; most development work involved private and internal APIs, though public APIs have their place; microservices were identified by respondents as the most interesting technology for 2017; and that documentation was one area that needs general improvement, with respondents providing concrete suggestions for how this could be done.
One irony of the findings lies in developers' call for improved API documentation, while showing an aversion to documenting their own APIs. While there were many suggestions for what sorts of improvements could be made, according to the survey, the two most important were standardization and better code examples.
"We conducted this survey so our entire community could better understand the API ecosystem from the developer's perspective," Abhinav Asthana, Postman's co-founder and CEO, said in the announcement. "The Postman community is made up of API power users, and their insight about APIs and how to work with them should inform the direction of the industry."
Postman hopes that its findings will be of use to workers in leadership and in development.
"The findings provide insights for a range of API developers and decision makers," the company's announcement reads. "API developers and technical leads can use this data to identify and analyze current norms within the API community — technologies, time and energy expended, and where future focus will develop. IT leaders and managers can use this data to discover the needs of development teams within the organization. C-level executives can use this data to inform plans to acquire necessary talent and tools to support upcoming deliverables."