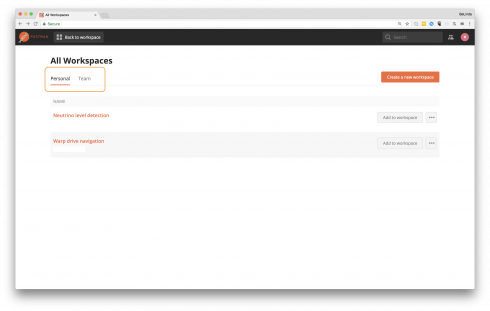 Postman has announced the latest release of its API development environment. Postman 6.0 aims to enhance organization and team collaboration with the newly introduced resource Workspaces.
"We are thrilled to announce Workspaces, which we believe is a critical collaboration component within Postman," said Abhinav Asthana, CEO and co-founder of Postman. "This latest feature serves our mission of becoming the developer platform for an API-first world."
Workspaces can be defined as Personal or Team. Personal Workspaces are used by individuals, while Team Workspaces are used by teams. According to the company, by gathering the appropriate team members and API resources within a targeted workspace, it allows developers to organize their API work better.
Teams Workspaces is designed to replace the company's Team Library for Postman Pro and Enterprise users. The new solution will enable teams to share Postman elements, view team activity and set access permissions.
In addition, users without a Postman account can get access to a default Workspace, or create a free account to access an unlimited number of personal Workspaces.
"Tools that support API development are a key factor for successful API usage," said David Intersimone of Evans Data Corporation. "Evans Data's Developer Program survey report found that formalized programs have become a necessity for companies wishing to have their APIs adopted, and access to developer tools is one of the top four reasons why developers join, and stay, in a developer program."