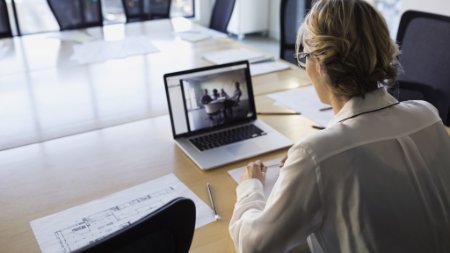 SAP announced its SAP HANA express edition, a downloadable version of its in-memory platform for development of applications. It allows developers to have access to the platform and build applications free of charge and on a laptop, desktop or in the cloud.
With SAP HANA, developers have access to a downloadable version of SAP's platform, sample code and access to the SAP developer community so they can get up to speed with new environments and stay on top of developing their coding skills.
Developers can access the free version to learn how to use SAP HANA and its application development platform. They can utilize it to develop, test and deploy production applications that use up to 32GB of memory for free. The SAP HANA express edition can be downloaded from the SAP developer center and installed on commodity servers, desktops, or laptops using a binary installation package that has support for either SUSE Linux Enterprise Server or Red Hat Enterprise Linux. It can also be installed on Windows or macOS by downloading a virtual machine.
Metalogix Awards announces finalists
Metalogix, a provider of unified software, announced the finalists of the third annual MetaHero Awards, which recognizes leaders of innovation with Microsoft SharePoint and Office 365 deployments. The winners will be announced during the Microsoft Ignite conference next week.
Finalists were selected by a panel of judges from companies like Content Panda, Metalogix, Microsoft and others. The panel reviewed the possible finalists by looking at six key categories: end-user adoption, security, Office 365 Hybrid, innovation, business process, and migration.
The finalists include:
Business Process: Justin Gatewood, Victor Valley Global Medical Center
End User Adoption: David VanSickle, Blue Cross Blue Shield of Nebraska; Michelle Proper, World Vision; Tracy Van Der Schyff, GTconsult
Innovation: Kirk Liemohn, ThreeWill; William McLuskie, Piedmont Natural Gas; Jonathan Winter, American International Group
Migration: Darshan Kandola, Delphi Automotive Systems
Office 365 Hybrid: Thomas Sawyer, Sumitomo Mitsui Banking Corp.; Vlad Catrinescu, vNext Solutions
Security: Eugene Kogan, Rainforest Alliance
Vertafore announces API Developer Portal
Vertafore has announced the launch of its API Developer Portal, which allows developers and customers to have access to Vertafore set of APIs, documentation, self-start guides, development tools and reporting capabilities.
According to a CA Technologies' survey of nearly 1,500 IT professionals, 79% said they are already exploring software APIs to accelerate their application delivery and increase the opportunity for new revenue options. The portal will help developers unlock business value by integrating API capabilities to their technologies, according to Vertafore.
Vertafore's API developer Portal will provide a community for partners and the agency to build custom integrations with Vertafore products, and they will benefit from custom software experiences as well, according to the company.
Also, Vertafore has announced the creation of its Orange Partner Program, which opens the door to third-party technology providers, according to the company. Partners can access Vertafore's API so they can integrate with the company's solutions.