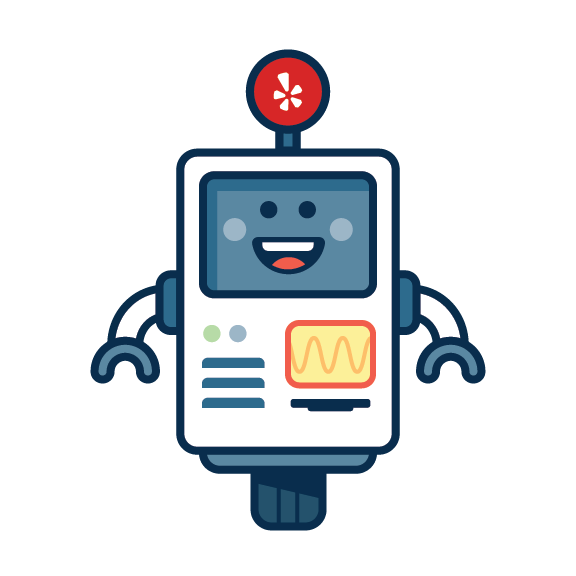 Yelp is currently revamping its API based on developer feedback, and today it is giving developers a preview as to what it has been working on. According to the company, the API will feature two new capabilities: autocomplete and transaction search. Both are designed to help improve its user experience.
In addition, the company is adding more business data, and updating the authentication of the API with OAuth 2.0.
"Our goal was to make building functionality easier for developers. We've rebuilt the API from the ground up, enabling us to take it out of the monolith, so we could make use of our platform as a service and distributed tracing systems. The result is faster deployment, iterations, and automatic scaling," wrote Tomer Elmalem, software engineer for Yelp, in a blog post.
Report: Security is a problem in businesses digital transformation
Dell has released the results from its global Digital Transformation Security Survey, which revealed that a majority of businesses are want to go digital but are worried about security.
According to the report, while 97% of respondents revealed they are investing in digital technologies, only 18% said security has been involved in all their initiatives. In addition, 85% believed that if they include security teams earlier in their initiatives, they believe they can make security better.
"Organizing for digital transformation is not merely picking 'the structure du jour,' but instead matching structures to digital transformation goals and the characteristics of the existing organization," said John Milburn, vice president and general manager of Dell's One Identity products.
AT&T and Orange team up on open source and SDN
AT&T and Orange are collaborating on initiatives that encourage the standardization of software-defined networking and network function virtualization technologies.
The companies want to move intelligence from customer hardware to the network, which will reduce cost and complexity, according to a company announcement. The goal is to make the industry and customers more attuned to working with agile.
The two companies are also committed to making the SDN and NFV vision more accessible to the industry. They will focus on making customer equipment and services universal, streamlining the onboarding process for virtual network functions, and developing standardized APIs for SDN architecture.
"Everyone benefits when network services and functions are designed around a common ecosystem that is delivered on open platforms," said Didier Duriez, senior vice president of global solutions at Orange Business Services. "Innovation can happen faster and more easily, and this model will also help improve reliability and security."