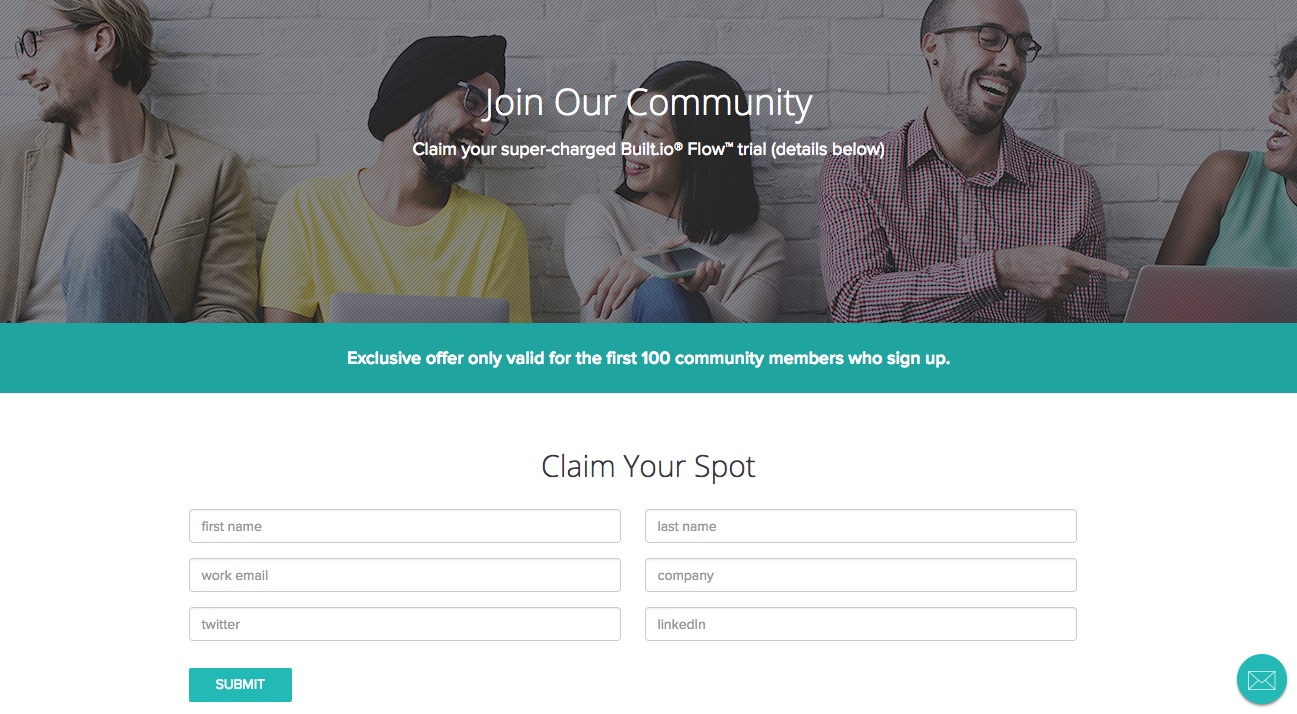 Built.io aims to boost innovation and foster a creative developer culture with its new Built.io Community, which consists of technical and semi-technical users with an understanding of automation and integration.
Built.io, a digital automation platform, is known for its integration tool Built.io Flow, which lets developers and non-developers connect with an API builder. Built.io Flow also gives developers access to a drag-and-drop UI and code editor for Node.js custom code. Built.io also offers two complemenatry products for content-management systems and back-end services as well.
(Related: Oracle to acquire API solution provider Apiary)
Built.io's new community platform goes hand-in-hand with the Built.io product suite, tailoring to citizen developers, IT leaders and technical developers who want to work with like-minded experts on subjects like automation, the Internet of Things, bots, DevOps, and Built.io's headless content-management systems and back-end-as-a-service.
This active program will help form a developer community outside of the organization, according to Built.io's COO, Matthew Baier. He added that the company already has a strong internal engineering team, but the organization is looking to bring all its developers into one place.
"[These developers] are building all these cool solutions, and we want to provide a place for their community to network and interact and make the ecosystem richer around our tools," said Baier.
He added that today's development world has many buzzwords around APIs and integrations, and in the past, working with integrations used to be difficult, so developers needed additional training or special tools. Now, because of drag-and-drop tools, citizen developers don't need all that additional training. And integrations are cloud-based, so it doesn't take developers months or weeks to complete a task, according to him.
Baier said the need for a strong developer community also comes from the way in which developers work today. He said it is no longer the case where developers are building huge stacks; instead, they are using microservices to build solutions.
"All of that together is enabling a much bigger community of people who are now genuinely integrating and developing for their own needs," said Baier. "It's not just IT; it's happening across the board, and we want to nudge that along."
Besides the tight-knit community platform, Built.io also announced the Internet of APIs Awards, which is an integration challenge co-sponsored and co-judged with featured partners. Built.io plans on cycling out new parterns to judge each round of challenges, and the company is kicking off the first challenge with Cisco.
For the first challenge, developers will have to use Cisco Spark in a new way, said Baier. Previous use cases that Built.io has seen from the Cisco community include a tax-advice bot that was used with integrations from Cisco Spark and the IBM Watson platform, according to him.