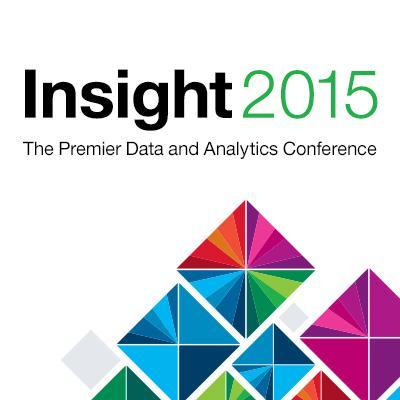 IBM wants to help businesses get more value from their data, so it announced the IBM Insight Cloud Services today at its Insight conference in Las Vegas. The new cloud service is designed to provide better insights into complex datasets.
"Insight Cloud Services help clients create actionable insights from the noisy reality of the world," said Joel Cawley, GM of Information and Insights as a Service at IBM. "IBM is applying data science expertise and advanced analytics to exploit external data, find and connect the signals in that data to create new insights, and then deliver these insights embedded in clients' business processes."
(Related: IBM forms community for IoT)
According to the company, the rise of cognitive systems are making it harder to understand data, and businesses need to have better judgment to reach critical outcomes.
The IBM Insight Cloud Services will provide four new developer APIs that are built on the company's partnerships with Twitter and The Weather Company. The APIs will allow developers to incorporate historical and weather data, as well as Twitter content into their applications.
"The combination of IBM's deep industry knowledge and cognitive computing capabilities with the powerful, real-time data available from Twitter is changing the way business decisions are made," said Chris Moody, VP of data strategy at Twitter.
New data packages for weather will also be available to provide real-time alerts for weather disasters and seasonal forecasts. According to IBM, this can help businesses such as insurance companies warn policyholders of dangerous weather conditions, or help local governments plan for emergency weather situations.
"IBM's cognitive computing platform, integrated with the world's most-used and precise weather platform, will help businesses and governments everywhere make the best possible weather-related decisions," said David Kenny, chairman and CEO of The Weather Company.
In addition, the new cloud services will include a set of pre-built analytics solutions designed to help businesses users tackle specific industry challenges such as expanded insights for merchandising, demand planning, and market profiling.